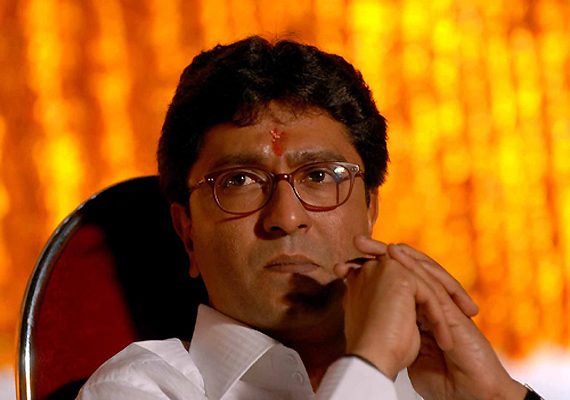 Thane, Feb 11: Claiming that he has better things to do for the city, MNS President Raj Thackeray appealed voters here to rout the Sena and bring his party to power in the forthcoming civic elections, for the required change.

Targeting Sena, the Congress and NCP, he said these parties do not deserve to be get elected to the corporation, the polls for which are scheduled on February 16.

He said it was his desire and passion for bringing a change that pushed him to go for the civic elections.

"I am confident I can do it (transform the city). You have had enough of rule by the Sena and time has now come to opt for a change. Hence you decide between the two—continue with this rot for next five years or change for better," he said launching the election campaign for MNS candidates from here last night.

Taking a dig at the hoardings put up by Sena, with tall claims, he said, "What are these..I do not understand. 'Karun Dakhavale'... what does this mean...Is it bhangra...Done and shown. If you have done anything why should you show it.  People will know it."

The Congress and NCP blame Sena for all the misdeeds, then when they are in power why did not they do anything to improve the city, he asked.

The MNS chief also questioned State Chief Minister Prithviraj Chavan and asked why he remained silent all along...and suddenly decided to talk about Sena supremo Bal Thackeray now.

Raj also criticised the apex court order of night shelters in cities and said that it was aimed at accommodating the large scale influx into any city.

Thane has a large number of outsiders. As citizens are you going to tolerate it, he asked.