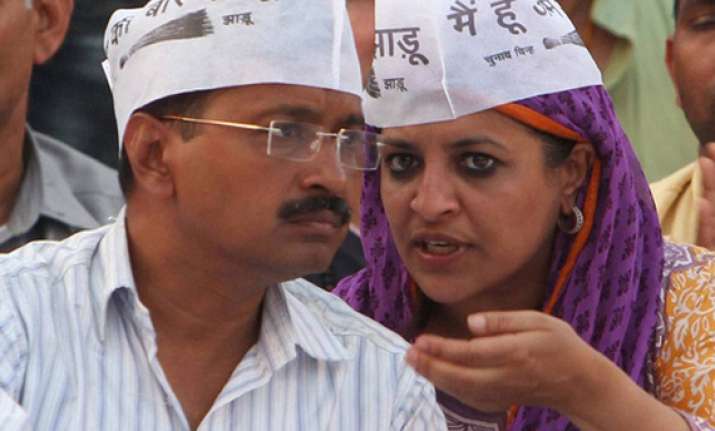 Ghaziabad: AAP leader Arvind Kejriwal Sunday lambasted the BJP and the Congress, and warned people they will face unprecedented inflation if either of the parties are voted to power in the general election.
Kejriwal was addressing a public meeting in Vasundhara area of Ghaziabad in support of Aam Aadmi Party candidate Shazia Ilmi.
During his tenure as Delhi chief minister, Kejriwal said he saw certain documents that indicated that both the Bharatiya Janata Party and the Congress support the rise in gas prices that will finally lead to an overall unprecedented rise in prices.