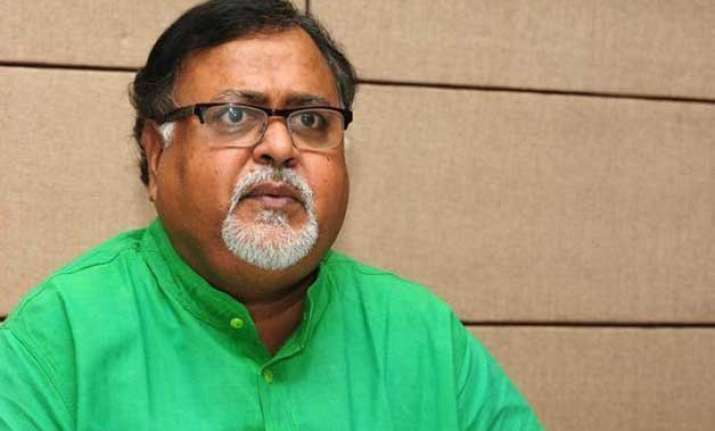 Kolkata: The ruling Trinamool Congress, predicted to sweep the forthcoming civic poll in West Bengal, today admitted that it was not facing any opposition worth the name in the election.
The only opposition it was finding was from a section of the media, TMC secretary-general Partha Chatterjee said.  "Where is the opposition you are talking of we are facing? I do not see any opposition in the upcoming civic polls. Only opposition we are facing is from a section of the media," Chatterjee, also the higher education minister, told a press meet here.
Chatterjee said that not only the Trinamool Congress, the people of the areas where the polls would be held were also failing to witness any opposition to the ruling party.  The Kolkata Municipal Corporation (KMC) and 91 other civic bodies involving 2190 seats would go to polls on April 18 and April 25 respectively.
Asked that the opposition parties were complaining of attack on their candidates and workers by the Trinamool Congress, Chatterjee said, "There could be some stray incidents in some areas."
In such cases, both the party and the administration would take corrective measures.
Making a comparison between the tenures of Trinamool mayors Subrata Mukherjee and Sovan Chatterjee, he said that during Mukerjee's rule, it was a take-off period for the development of the city.
In the second tenure, there has been vast implementation of projects. "But the political scenario during the two periods were different", he said.
During Mukherjee's time, the Left Front government was in power. But during the latter regime from 2011, Trinamool Congress came to rule the state.
But Chatterjee was sarcastic about Mukherjee's proposal to levy water tax in KMC area which was shot down by the TMC supremo, Mamata Banerjee.
"The alternative meaning of water is life, so why tax should be levied on it which is consumed by the poor people?  he wondered,", he said.