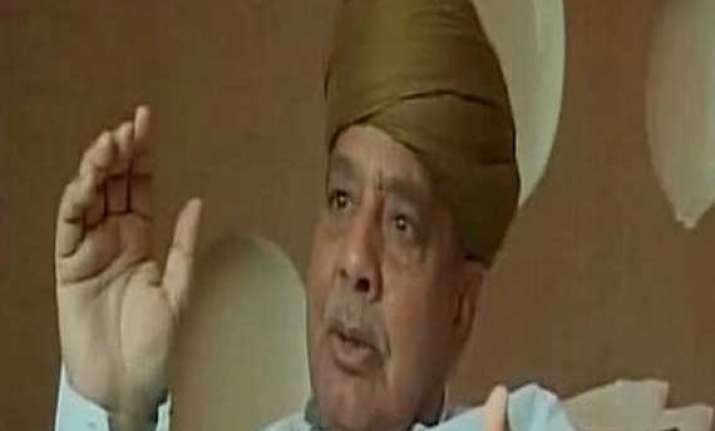 Jaipur: Not bothered about his suspension from Congress, MLA Bhanwar Lal Sharma today firmly said he would launch a statewide "jagrati abhiyan" (awareness campaign) against the Congress and invite other former and like-minded Congressmen to join him.
"I am not worried of AICC's action whether it suspended me from the party's primary membership becasue all of those including Sachin Pilot and Gurudas Kamat had already lost the LS battle and Rahul Gandhi is demoralised...why should I worry for them?" Sharma who is camping in Delhi told PTI over phone.  
"After monsoon, I will go around Rajasthan with my supporters and like-minded Congressmen who want a change and create awareness in public mind against the existing Congress Circus run by jokers under Rahul's MDship," he said.  
When asked whether he will form a parallel party, he said, "Since morning, many Congressmen dissatisfied with the party called me and extended their support... I will not disclose their name... but many of them will come forward with my awareness mission.. let the time come after monsoon."