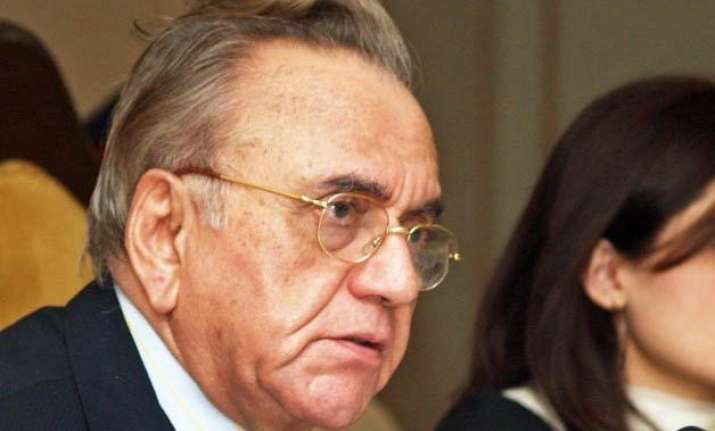 New Delhi: Political party Shiv Sena has send a threatening letter to the organisers of the book launch event of Pakistani politician Khurshid Mahmood. With this action, Shiv Sena has yet again proved their firm stand on their anti Pakistan values.
The book launch event is slated to take place on October 12. Shiv Sena has sent the letter to the event organising company named Observer Research Foundation. Not only this, another copy of the letter has been delivered to Nehru planetarium which is the venue of the event.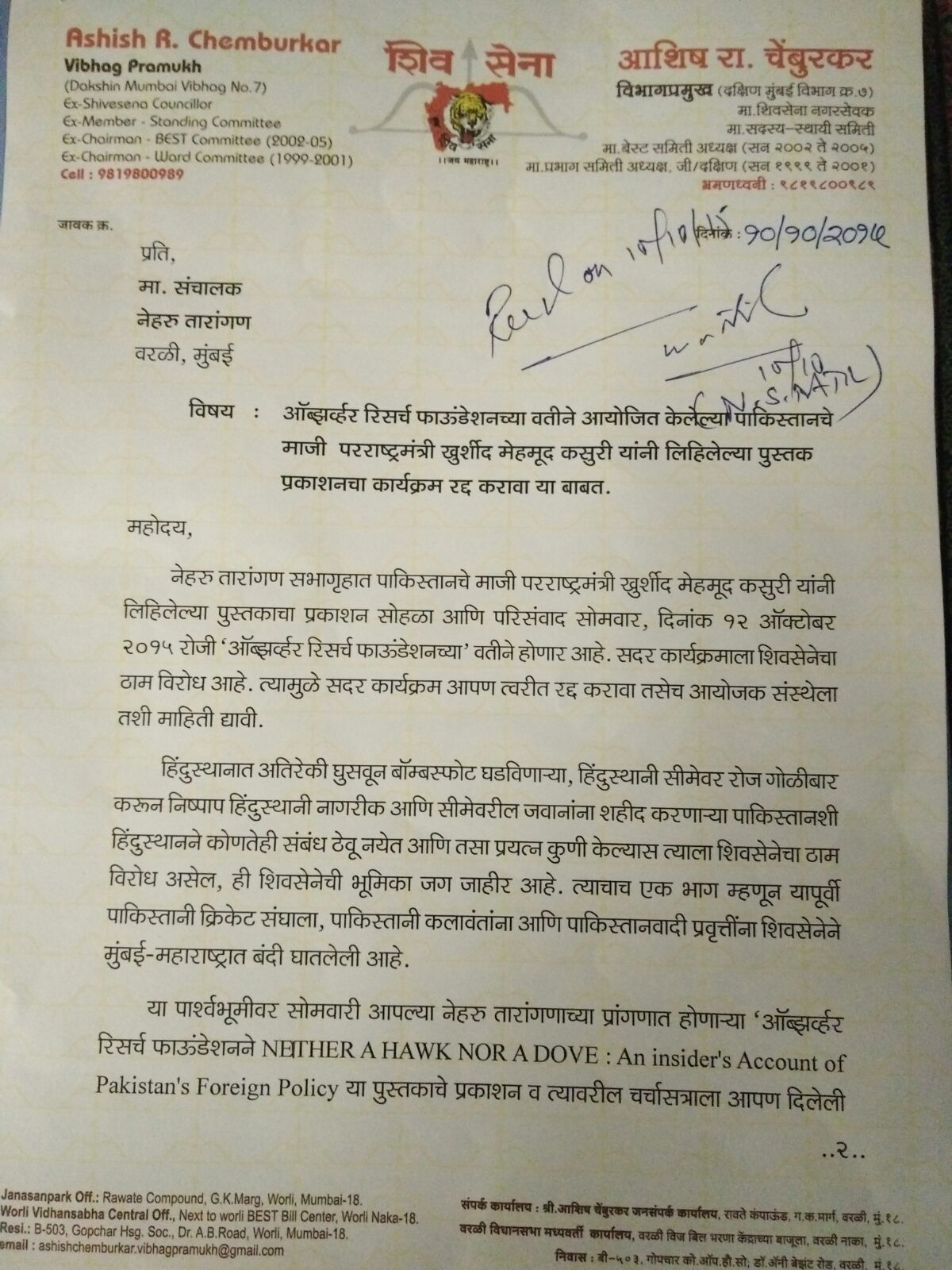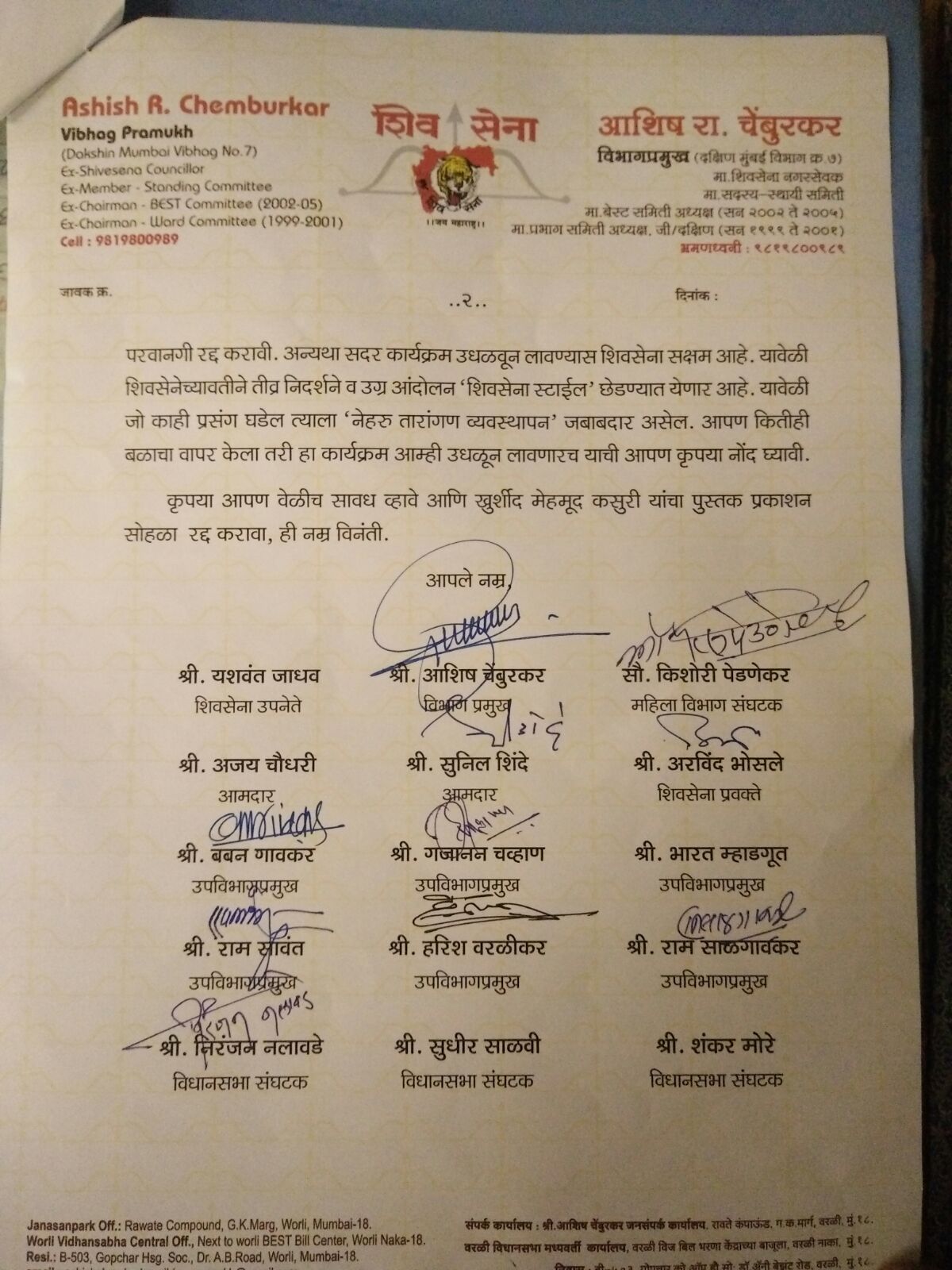 In the letter, Shiv Sena has said that no hall in Mumbai should host ex foreign minister of Pakistan, Khurshid Mahmood. They have clearly mentioned that if any such event is held, the organisers will be responsible for any mishappening.
Shiv Sena had recently forbidden legendary Pakistani ghazal singer Ghulam Ali, from performing in Mumbai.
Khurshid Mahmood was visiting Mumbai to release his book, "Niether A Hawk Nor A dove- An Insiders account of Pakistan's Foreign Policy".
The letter has signatures of Shiv Sena MLA Sunil Shinde and Ajay Choudhari along with over a dozen workers of the party. They have threatened that if what they ask for is not followed, the result will be a 'Shiv Sena style' chaos.