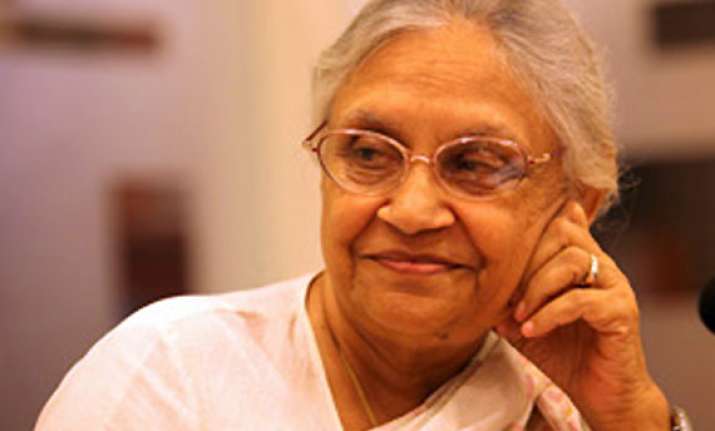 Ahmedabad, Dec 4: Delhi chief minister Sheila Dikshit today released the Gujarat Congress manifesto here at a press conference.
Leader of Opposition in Gujarat Assembly Arjun Modhwadia said, the manifesto promises to implement 6th Pay Commission recommendations in the state, if Congress came to power.  
Congress has promised to provide power connections to 10 lakh farmers in the state within six months, Modhwadia said. He also promised to give 14-hour power supply in place of 8-hr supply given now.  
Other promises made in the manifesto include --  
--Implementation of Right to Education Act and Right to Information Act  
-- timebound citizen services for the people 
--setting up of new fishing harbour, housing for fishermen and sales tax subsidy to fishermen 
--60,000 small industries on the verge of closure will be revived 
--new industrial estates will be created for helping small and medium entrepreneurs  
--free laptops to college students and tablet PCs for school students. 
Modhvadia alleged that the state secretariat in Gandhinagar  is presently open only for "power brokers and industrialists". The Congress will open the doors of secretariat for all, he promised.  
He alleged that the Modi government had been favouring only a few big industrialists at the cost of small and medium entrepreneurs.  "Only 10 to 15 big industrialists are praising Modi, rest of the entrepeneurs are struggling. They are not getting any government help", he alleged.  
During the Congress rule, 180 industrial estates were opened, but the Modi government did not set up even two, Modhvadia alleged.  
He also alleged that Modi government had promises to give jobs to 40 lakh youths, but at present, 10 lakh youths are unemployed in Gujarat.