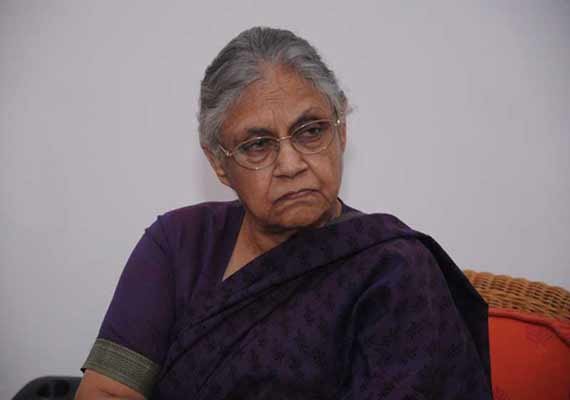 New Delhi: Former Delhi Chief Minister Sheila Dikshit today moved the Delhi High Court challenging the Rs 3 lakh fine imposed on her by a lower court for failing to appear before it in a defamation case filed by her against BJP leader Vijender Gupta.
The trial court had on August 30 imposed the fine on Dikshit, who stepped down as Kerala Governor on August 26. The court had earlier also imposed a fine of Rs 5,000 on her for her non-appearance, which was deposited by her in January.
Justice Sudershan Kumar Misra fixed the matter for hearing on December 3.
Advocate Mahmood Pracha, appearing for Dikshit, contended in the plea that she was duly represented through a lawyer before the trial court on August 30, despite which the fine was imposed on her.
The plea also contends that being a complainant in the case going on in the trial court, her presence was not required on each date of hearing.
It has also contended that the trial court did not consider the plea moved by Dikshit seeking a day's exemption from appearance on that day.
While imposing the fine on Dikshit, the trial court had directed that out of Rs 3 lakh, Rs 2 lakh be deposited with Delhi State Legal Services Authority (DLSA) and Rs 1 lakh be given to Gupta.
The trial court has now directed Dikshit to appear before it on December 20, the next date of hearing.
Dikshit had filed a complaint against Gupta alleging that the BJP leader had used "uncivilised" language against her in the run up to the MCD polls in 2012 while accusing her of helping and conniving with power companies.
The trial court, on August 6 last year, had framed criminal defamation charges against Gupta in the complaint filed by Dikshit.
Dikshit was earlier directed to appear without fail before the court for her examination and cross examination.