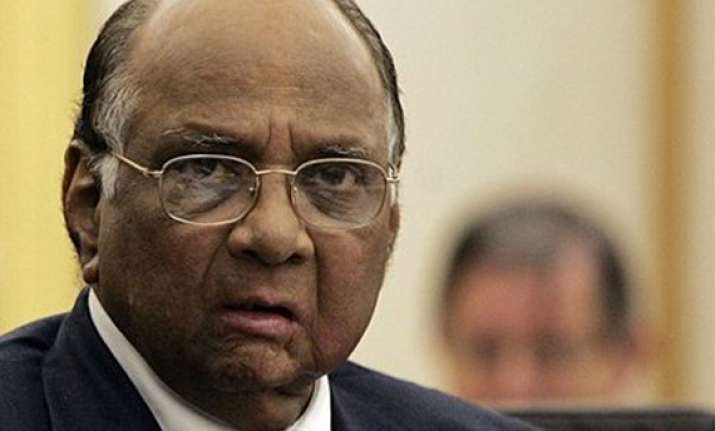 New Delhi, June 13: Amid continuing suspense on UPA's Presidential nominee, NCP chief Sharad Pawar today said that no name has been discussed with him by Congress.  
"No name has been discussed with me yet. The Prime Minister will be out of station and only after he returns, any guess can be made," Pawar said when asked whether the name of Presidential candidate has been discussed with him.  Prime Minister Manmohan Singh would return from the Rio Summit by June 24.
Pawar's remarks have come on a day when Trinamool Congress chief Mamata Banerjee is meeting the Prime Minister and Congress President Sonia Gandhi to discuss the issue of President election.
Sources in Trinamool Congress said that the Prime Minister has invited Banerjee for a meeting.  
Gandhi had deliberations with Banerjee, Pawar and leaders from other UPA allies like DMK and RLD earlier also on the issue but today's meeting with the Trinamool Congress chief is considered crucial, which could lead to firming up of UPA's choice on its Presidential nominee.
There have been indications from the NCP, DMK and RLD that they are comfortable with Pranab Mukherjee's candidature for the post but at the same time they won't have problems with any other name proposed by Congress.  
Trinamool Congress has, however, kept up the suspense over the issue.
The ruling Congress also said a few days back that "no candidate has been finalized" even as Mukherjee appeared emerging a front-runner in the race.  
NDA convenor Sharad Yadav said the Opposition alliance is yet to finalise names for the posts of President and Vice President.
The Election Commission has announced July 19 as the Presidential poll date.