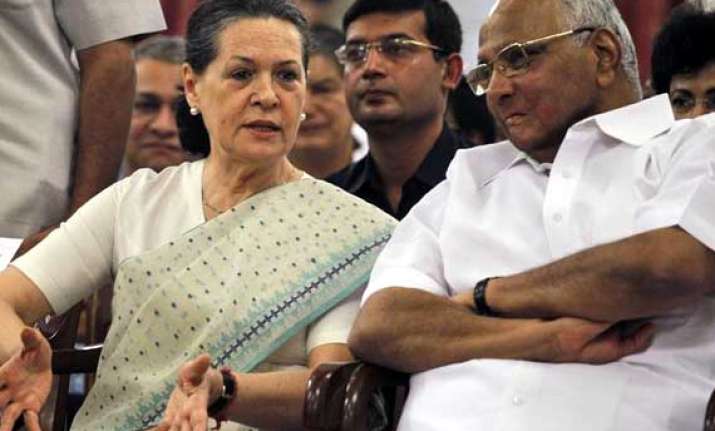 New Delhi: With media reports suggesting NCP leader Sharad Pawar cosying up to Gujarat Chief Minister Narendra Modi , union minister K V Thomas has further deepened the mistrust between Pawar and Sonia Gandhi  by alleging that in 1999, Sharad Pawar had backstabbed Sonia Gandhi by raking up her foreign origin issue.
In his soon-to-be released book, Sonia- The Beloved of the Masses, Thomas has pointed out that even Rajiv Gandhi did not trust Pawar and that Rajiv had confided to his close circle that Sharad Pawar, though capable, was not trustworthy.
Thomas has devoted a full chapter on Pawar's conduct and has titled it 'Backstabbing'. Thomas reveals that since Pawar had prime ministerial ambitions, he calculated that if Sonia were to be PM, his pet dream of becoming PM would never materialize.