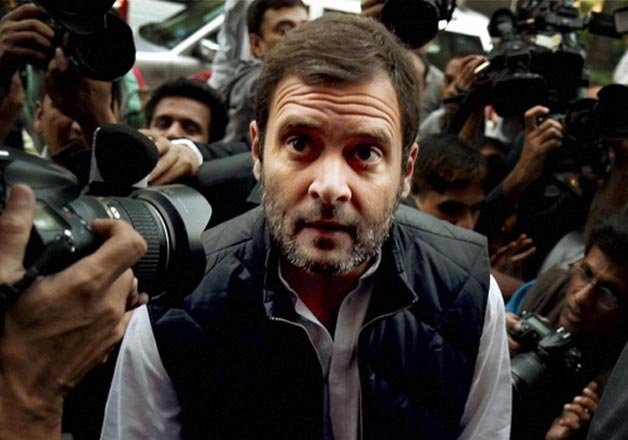 Sivasagar(Assam): Congress Vice President Rahul Gandhi today condemned the attack on journalists in the Patiala House court complex in Delhi yesterday, calling it "very wrong".
"The way journalists were beaten up in the court is very wrong and we condemn it," Gandhi said in a media interaction during the course of his visit to poll-bound Assam.

Several journalists and students were assaulted by lawyers and a Delhi BJP MLA inside and outside the Patiala House Courts where a sedition case against JNU students' union president Kanhaiya Kumar was to be heard.
Gandhi also took on the NDA government over alleged suppression of voices of students in the country and on the issue of appointment of "RSS Vice Chancellors".
"They(Government) are suppressing the voice of students in Delhi, Hyderabad, Lucknow. We'll not accept this, we will fight this," he said.
"They are putting RSS VCs in every University and College, they are trying to suppress the voice of the students," he added.