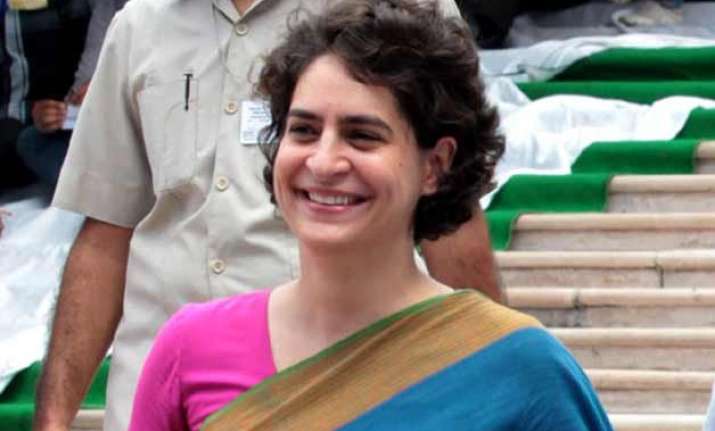 New Delhi: Congress president Sonia Gandhi's daughter Priyanka Gandhi Vadra may be appointed as party's general secretary soon.
Sources said that party-vice-president Rahul Gandhi wants to give her an important role.
ABP News reported that Rahul is making efforts to make his sister an integral part of the party from last three months and now the same is being considered by senior party leaders.
ALSO READ: Rahul Gandhi to become Congress president in April
It should be noted that after Lok Sabha poll drubbing, several party leaders and workers had demanded the Priyanka be brought to the mainstream to rejuvenate India's grand-old political party.
Today's development came amid reports suggesting that Rahul has not gone abroad and he is somewhere in Uttarakhand. It is also believed that Rahul is upset with some 'old guards' within the party who are resisting his ideas of democratisation.
ALSO READ: Dissent grows in Congress over Rahul Gandhi's possible elevation
The timing of Rahul's disappearance just ahead of the Budget Session of the Parliament came as a huge embarrassment for the party with several leaders refusing to take questions on the matter.
Reports have also emerged that Sonia has finally agreed to pass the baton of presidency to his son and the announcement will be made in the next session of AICC meet that is to be held in April.