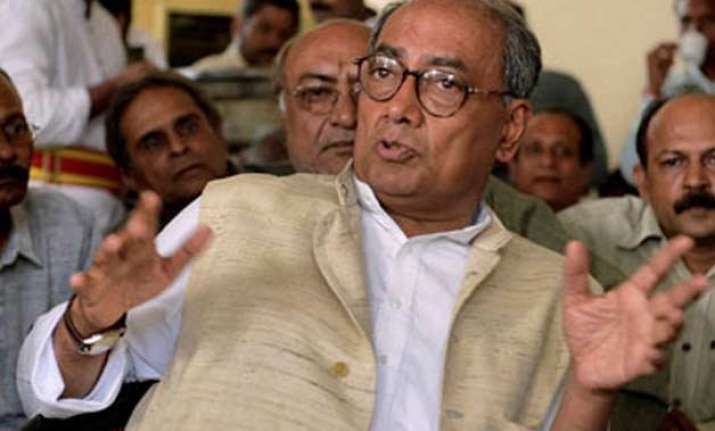 New Delhi: Congress general secretary Digvijay Singh has said that party vice-president Rahul Gandhi, who is presently on a 'leave' from the Parliament, is angry from 'old guards' within the party line who are blocking his ideas aimed at introducing democratic principles in the party.
The Rajya Sabha MP also said that some 'powerful' leaders in Delhi feel threatened that they will lose the cult they enjoy today if local bodies of the party are empowered.
ALSO READ: Rahul Gandhi could be elevated later this year
When asked about differences between Congress chief Sonia Gandhi and Rahul politically, Singh said that Sonia and Rahul share an excellent bonding but they are not always on the same page because of a generational difference.
"Both of them are from different generations. Obviously every generation has a mind set. Sonia is very democratic. She holds consultations with senior leaders. And they then have an opportunity to influence her," he said.
Singh further said that he found the timing of Rahul's leave for introspection not right but backed his idea of taking a break to think about party's future strategy.
ALSO READ: Rahul Gandhi is in Uttarakhand, claims a Congress worker
Singh, while dismissing speculations that Rahul is running away from politics, said, "I am absolutely sure that he will not run away. He will continue not only as an MP but he also has a larger role in the Congress at the national level."
Meanwhile, another Congress leader and former union minister, Kamal Nath, demanded that Rahul be elevated to the post of party's president.
"Rahul Gandhi should be made president of the party and he should be in a commanding position to make a roadmap which will take the party forward or not. Sonia Gandhi should continue to mentor the party," he told NDTV.
"I think that the time has come to give full responsibility to Rahul Gandhi. He must shoulder the responsibility and it is upto him to succeed or fail. It must be left to Rahul Gandhi to make his team," he added.
Rahul's sudden disappearance just ahead of the Budget Session of the Parliament came as a huge embarrassment for the party with several leaders refusing to take questions on the matter.