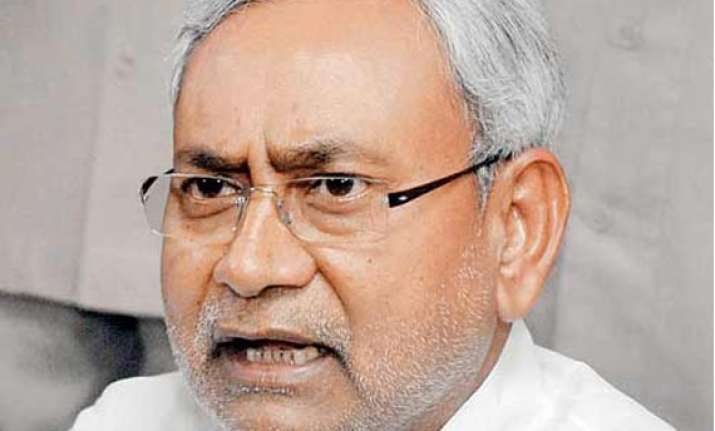 Patna: Bihar Chief Minister Nitish Kumar is using Facebook to target his friend-turned-foe BJP ahead of the Lok Sabha polls.
In his latest post, Nitish Kumar has criticised the Bharatiya Janata Party (BJP) for joining hands with Maharashtra Navnirman Sena (MNS).
"Any one, who joined hands with those who insulted Bihar, I have pasted a black background of post as a symbol of protest," read Nitish Kumar's post in reference to MNS leader Raj Thackeray who has repeatedly humiliated people from Bihar and defended violence against them.
His post also appealed people of Bihar to express their solidarity. A mobile phone number was also given as an option to express their protest.
"Bihar mein hunkar and Maharashtra me abhaar (roar in Bihar and thanks-giving in Maharashtra)," Nitish Kumar said in his post for the BJP's leaders who thanked the MNS for deciding not to field candidates against it in Maharashtra in the Lok Sabha polls.
"It's an insult to Bihar and its people, and they would oppose it tooth and nail," said Nitish Kumar.