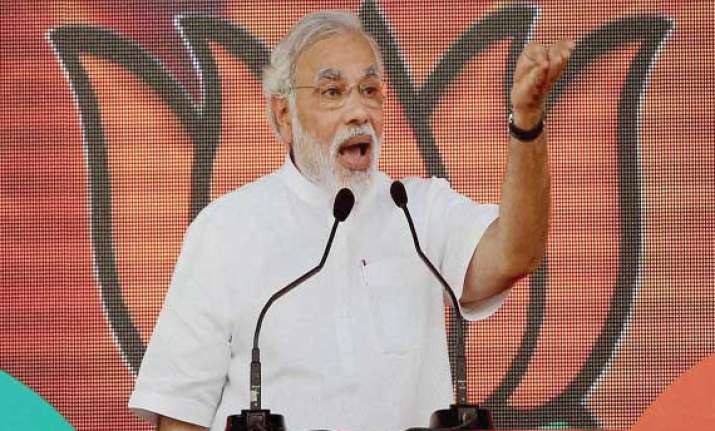 Amethi: Breaking an unwritten code, Narendra Modi today held a rally here in the Gandhi family pocket borough, attacking "family" politics but said he has not come for "revenge" but for "change" in this backward region.
Campaigning for actress-turned-politician and BJP candidate Smriti Irani contesting against Rahul Gandhi, he rejected the Congress Vice President's charge that he practises "politics of anger".
"I have not come here for revenge. I have come here for bringing about a change in this constituency which has been neglected by the Gandhi family despite representing it for 40 years. You just invoke family relations with the people here but do nothing for its development," the BJP's Prime Ministerial candidate said.
Concluding his speech minutes before the campaign ended in the constituency which will witness polling on May 7, he said he has not come here to "trouble Rahul Gandhi. He is already a troubled soul."