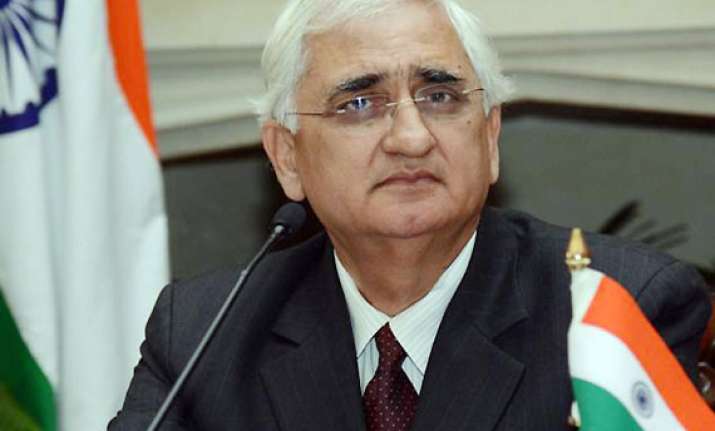 Varanasi: Claiming that Narendra Modi's campaign in Amethi would not pose any challenge to Rahul Gandhi, Union Minister Salman Khurshid today said the BJP prime ministerial nominee will have no impact in the constituency of the Congress Vice President.
"Modi's campaign in Amethi would have absolutely no impact," the Union External Affairs Minister said at a press conference here.
"Modi is not a challenge for Rahul Gandhi rather BJP and Modi feel that Rahul is a challenge for them," the senior Congress leader said. Modi is scheduled to campaign for party's Amethi candidate Smriti Irani on May 5.
On being questioned about AAP candidate from Hamirpur constituency Kamal Kant Batra, mother of Kargil martyr Vikram Batra, asking BJP why it was not withdrawing its candidate against her if the party respected Vikram's sacrifice, Khurshid said, "I personally feel that if such a brave martyr's mother had asked for withdrawing of candidate by them (BJP), they must withdraw the candidate contesting against her."
However, when asked if Congress too would withdraw its candidate against Batra, Khurshid said it was a decision that would be taken by the party's top leadership and that he was just a small soldier of his party.
On a question about the snoopgate, Khurshid said, "Why don't they say that snooping is bad?.