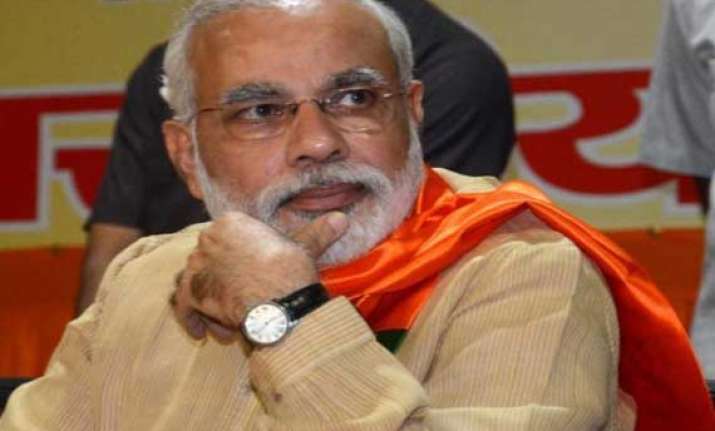 New Delhi:  Narendra Modi today accused Congress and its chief Sonia Gandhi for resorting to "low-level" politics and raising issues from his personal life to his caste in their bid to prevent him from coming to power.
Addressing his last of the 12 rounds of 3D hologram rallies which have so far covered 1,300 locations across the country, he appealed to the Election Commission for deploying central forces in the last phase of polling to ensure free, fair and peaceful voting and maintain law and order.
"For the last two months, I have faced continuous dirty attacks on me. I have been facing the dirt thrown on me due to the blessings of God and the people. You gave a communal colour to this election and raised issues from my childhood to my personal life. You even dragged my mother into the controversy who is not in public life...
"You stooped so low in this election that you made remarks even on my caste and are making false allegations...You abuse Modi or you hang Modi. But why target a small caste which does not even have half a per cent vote..?.