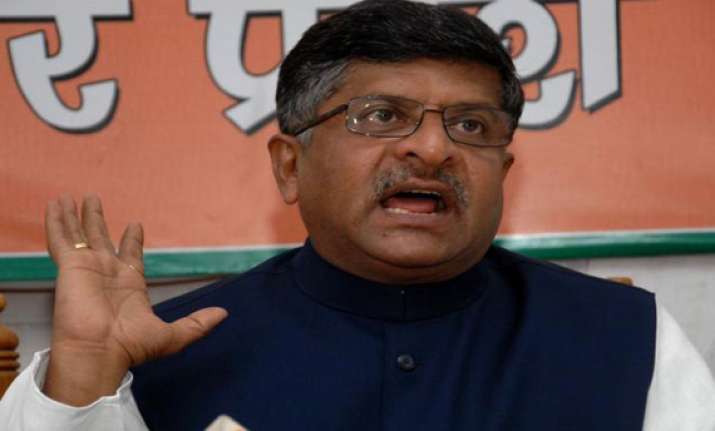 Varanasi: As a controversy raged over Narendra Modi's interview to Doordarshan, BJP leader Ravi Shankar Prasad today said the Gujarat Chief Minister had never said that Priyanka Gandhi was like his daughter and the interview aired on the public broadcaster was deliberately "distorted".
A probe must be ordered to find out under whose pressure the contents of the interview were edited, he said while addressing a press conference here.
"For nearly last 10 years Doordarshan has boycotted Modi in Gujarat. We are extremely hurt that the contents of the interview were deliberately distorted. When Modi had never said that Priyanka was his daughter, how come the news of daughter came in newspapers. Modi only said it is natural for a daughter to defend her mother and brother. This should be probed under whose pressure the interview was deliberately distorted," Prasad said.
However, the BJP leader said the main issue was the development of the country and not a probe into the interview.  On Congress deciding to seek the services of a sitting judge to probe the snoopgate scandal, Prasad said, "The Congress had conceded defeat and is disturbed by the growing popularity of Narendra Modi, who is going to be the next prime minister of the country.