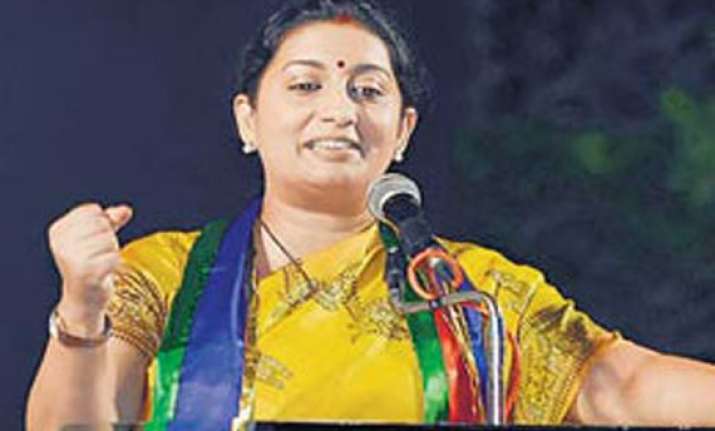 Bhiloda, Sabarkantha, Dec 2 : BJP leader and former TV serial actress Smriti Irani today compared chief minister Narendra Modi with Neelkanth Mahadev  (Lord Shiva).
Addressing a BJP rally in tribal-dominated Bhiloda in Sabarkantha district, Smriti Irani said, Modi is the only politician in India today who like Neelkanth Mahadev has been drinking the poison emanating from the Congress.
Irani did not elaborate what she meant by poison from the Congress.
Bhiloda is a traditional Congress constituency and the BJP has fielded Neela Ben this time as its candidate.