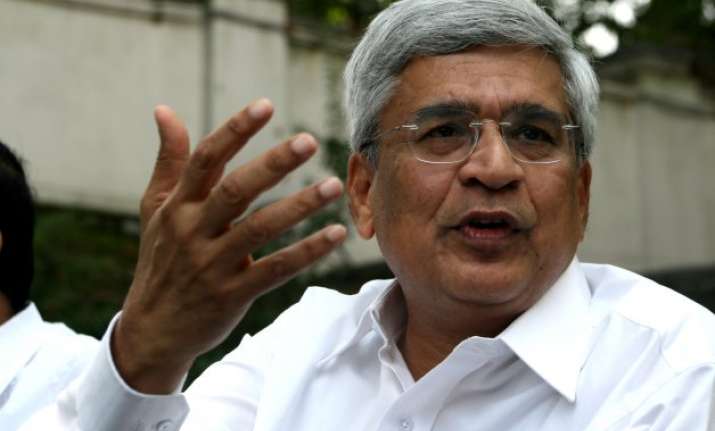 Bhubaneswar: Accusing Narendra Modi government of "aggressively thursting" RSS ideologies on the people, CPI(M) today said it was preparing for a mass struggle to combat 'Rightist' attack on the country's communal harmony.  "The Modi government has been working on RSS's agenda of creating a 'Hindu Rashtra'.
Minorities are being targetted and attacked at places and there is forceful conversion. This is against the basic principles of India. Therefore, I describe it as 'Dakhinpanti hamla' (Rightist attack) on India's secular fabric," CPI(M) General Secretary Prakash Karat said at the 20th conference of the party's Odisha unit here.  
He also alleged that people were being lured with money and other facilities in the name of 'ghar wapsi'.  Hitting out at BJP government at the Centre, he said a particular group has raised its wealth by Rs 25,000 crore during the span of only seven months since Modi became Prime Minister.
CPI(M) has been uniting other Left parties to fight NDA government's pro-capitalist policies, he said.  Ridiculing BJP's slogan, Karat said, "'Achhe Din' (good days) is for capitalists and not for poor people." The gap between the poor and the rich has widened due to neo-liberal policies of the NDA government.
He denounced ordinances on foreign investment in insurance sector and amendment in Land Acquisition Act and said all MPs should oppose them in Parliament.
"Both the ordinances are anti-poor and pro-rich," he said and alleged that NDA government had raised the slab for foreign investment in insurance sector to help US investors and amended Land Acqusition Act to benefit industrialists.  Now after amending the Act there are efforts to curtail MGNREGA provisions, he alleged and dubbed the NDA government as "anti-people".
Karat was also critical of the BJD government headed by Naveen Patnaik in Odisha. "BJD government is hand in gloves with the illegal mining and chit fund scam. The government works for capitalists like BJP and Congress," he added.