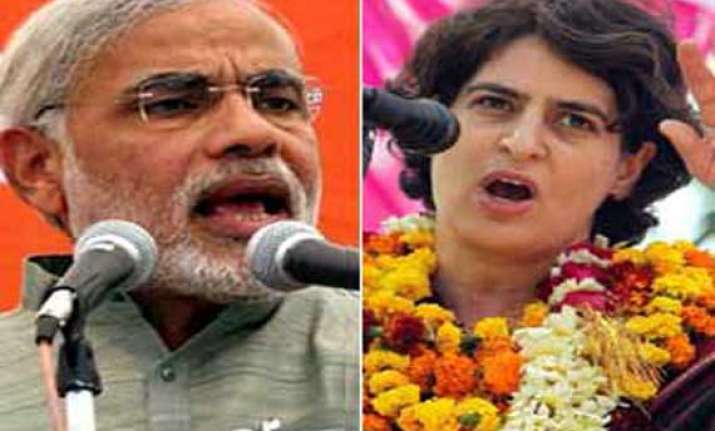 New Delhi: BJP's prime ministerial candidate Narendra Modi Thursday defended his caste interpretation of Priyanka Gandhi's "low-level politics" comment, saying that he was most familiar with Gujarati language and in it, "the meaning approximates to the response I have given".
In an interview to Times Now, Modi said he had given factual information about an episode concerning former prime minister Rajiv Gandhi while addressing a rally in Amethi, from where Priyanka Gandhi's brother and Congress vice president
Rahul Gandhi
is contesting, May 5.
"Even if one word is spiteful or bitter, I am willing to apologise to all. I have given factual information. That factual information is available. What I said was, that at the Hyderabad airport, a certain Andhra minister was insulted.