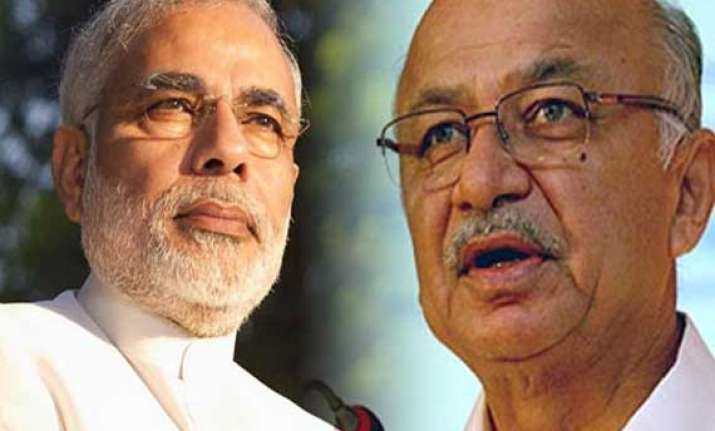 New Delhi: Narendra Modi today accused Home Minister Sushilkumar Shinde of giving media statements instead of acting against Dawood Ibrahim, but the Congress brushed aside the criticism.
In an interview to Gujarati channel Sandesh News, Modi questioned whether a press note needs to be issued to bring back Dawood Ibrahim.
Responding to questions about Shinde's statement that India will bring back Dawood from Pakistan, Modi said, "Can such things be achieved through media. Are these things to be revealed through newspapers. Did Americans talk with bin Laden? Did America hold a press conference on its plans about tracking down bin Laden?
"What has the government done? They don't have mininum maturity. I am ashamed that the Home Minister made such statements."
Congress leader P Chidambaram, a former Home Minister, said the government cannot send commandos to Pakistan to bring back Dawood and wondered whether Modi can suggest something better.