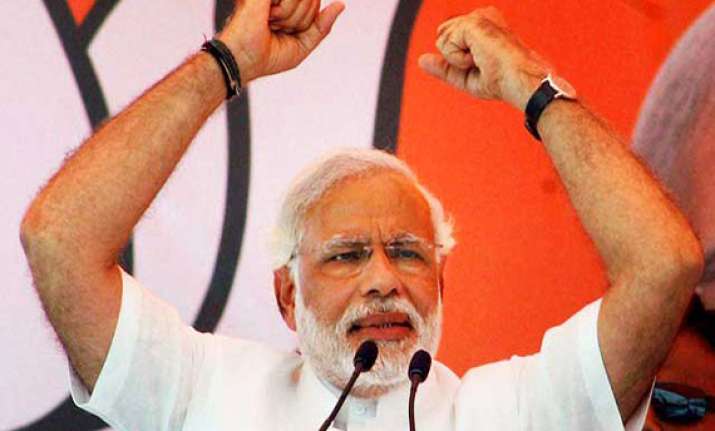 New Delhi: Questioning the track record of Congress in handling communal riots, Narendra Modi today challenged the secularism of Sonia Gandhi alleging she was not worried about Hindus or Muslims but just wanted her son to get power.
Addressing a 3D rally at 107 locations in Lok Sabha constituencies going to polls in the remaining two phases of voting, Modi attacked Congress for trying to "destabilise" the country by talking about formation of a Third Front government at the Centre.
"There was Congress government in Rajasthan with a chief minister, who is the favourite of Sonia Gandhi. How many people died in riots there and what was done to give justice to them. Why is Congress silent...Now you are just trying to fool Muslims to get votes," he said.
"I challenge you on your secularism. For you neither the Hindus nor the Muslims matter. You just want your son to get the power. I can understand the love of a mother for her son but just think of the country," the BJP prime ministerial candidate said.