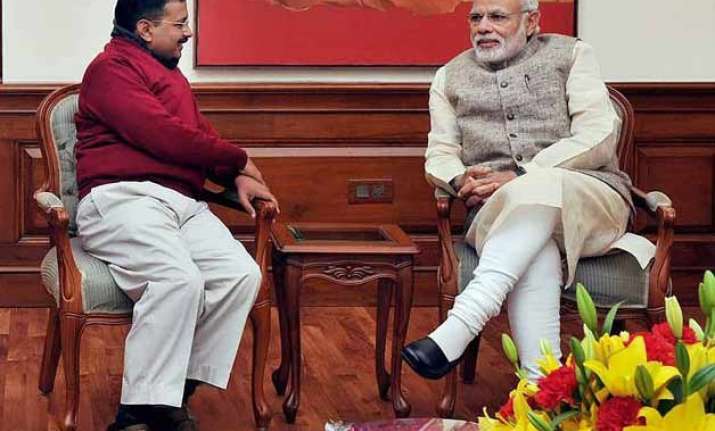 New Delhi: Prime Minister Narendra Modi will complete one year in office on May 26 and two days before it on May 24, Arvind Kejriwal will complete 100 days of Delhi government.
Comparisons are obvious, and both Kejriwal and Modi's government are leaving no stone unturned in highlighting their achievements.
Social Media is also abuzz with comparisons between the supporters of both the parties.
Aam Aadmi Party's supporters have started counting the accomplishments of Kejriwal government and downplaying the achievements of Modi government.
BJP supporters are not lagging behind in the social media war. BJP supporters are concentrating on reminding AAP supporters of the controversies Delhi government has been involved in the last 100 days.
The fight has escalated so much that hashtags related to the comparision found a place among top 10 trends throughout last week.
If #100DaysOfMufflerMan trended by AAP supporters was on top on Thursday, Modi supporters ruled Twitter on Friday with #100DaysOfAnarchy. Kejriwal supporters today hit back at Modi followers with #JumlaDiwas.
Here are few of the top tweets on this ongoing Twitter war: