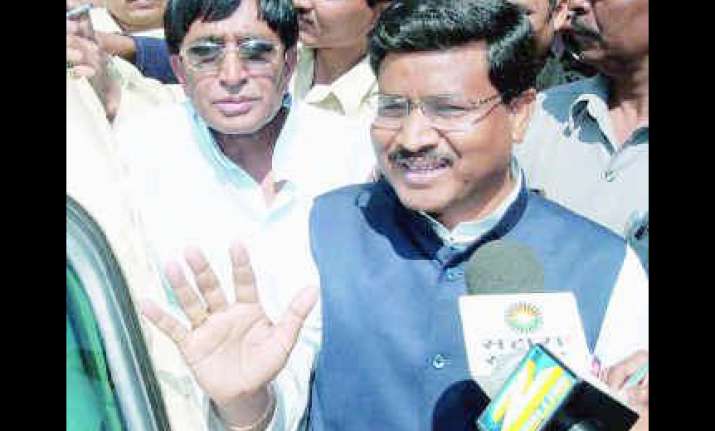 Former Jharkhand Chief Minister Babulal Marandi said that taking the help of Maoists to win elections is harming the country. 
"I do not wish to name any individual or political party but they are doing harm to the state and the country just to achieve small gains," Marandi told reporters when asked about allegations made by other politicians, including former Union Minister Yashwant Sinha, on the nexus between political parties and ultras during the elections. 
Giving the example of West Bengal, he said that it was the Left Front who had sheltered Maoists in the past. 
Now, the situation has taken such a worst turn that the Bengal government had to call in the Indian Army to fight them in Lalgarh, the JVM chief said. 
He said that the ultras will be brought to streamline or forced to leave the state within a year, if JVM forms the next government in Jharkhand. 
Hailing his past tenure as 'satisfactory', he said several Maoists in Giridih and Bokaro had surrendered expressing willingness to join the main stream of the society. 
Expressing confidence that his party will form the next government on its own, Marandi said he will follow the same policy and woo the ultras to bow down their arms. 
He alleged that successive governments of the BJP and JMM failed to take any initiative leading to spurt in naxal activities.