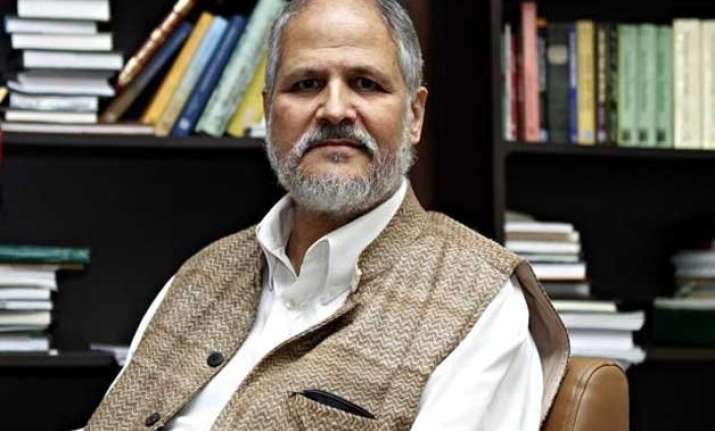 New Delhi: Lt Governor Najeeb Jung today declared as illegal an order by the AAP government in Delhi that slashed the salaries of two special secretaries in the Home Department, setting the stage for yet another confrontation between the two sides.
The LG's diktat comes in the wake of an order by Delhi's Home Minister Satyendar Jain on Wednesday saying special secretaries Yashpal Garg and Subhash Chandra will only be entitled to a subsistence allowance instead of their full salary as they were suspended by the Delhi government.
Notably, these officials were suspended by the Delhi government last month for having refused to sign a file pertaining to a hike in salary of public prosecutors despite the cabinet clearing the proposal.
The suspension had later been revoked by the Union Home Ministry, the officers' cadre controlling authority.
In a letter to Chief Secretary K K Sharma, the Lt Governor directed him to ensure full compliance of the Home Ministry's directive and declared that Jain's order to pay the two officials only subsistence allowance has no legal sanctity.
"The direction of the Ministry of Home Affairs makes it abundantly clear that no adverse action can be initiated against these officers based on the suspension orders since these orders were without authority of law, void ab initio and non est (does not exist).
"Therefore, the order dated January 27 issued by the Minister of Home, Delhi government has no legal sanctity and cannot be implemented," a source said quoting from the letter.
Meanwhile, Garg has written a letter to Jain saying since Union Home Ministry had revoked the suspension order, there was no question of accepting any subsistence allowance. He even said Jain's order in this regard is "infructuous".
In his order dated Januray 27, Jain had said "in exercise of the powers conferred upon me under FR 53(1)" hereby order that Garg and Chandra shall be entitled to a subsistence allowance and not full salary as they were under "suspension".
The suspension of the officers had led to major protest by bureaucrats as around 200 DANICS (Delhi, Andaman and Nicobar Islands Civil Service) officers had gone on a day-long mass-leave on December 31. The IAS officers had also worked half-day that day.
(With PTI inputs)