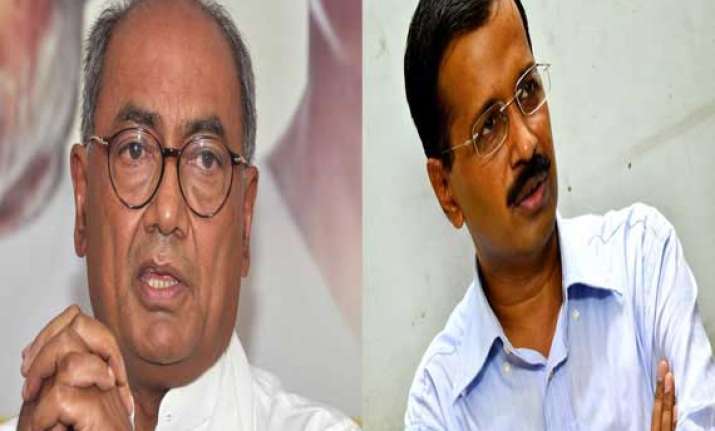 Panaji: In an attack on Arvind Kejriwal, senior Congress leader Digvijay Singh today said that the Aam Aadmi Party leader was someone who did not believe in transparency and had no ideology.
"I had asked 26 questions to Kejriwal (but) he has not replied to any. And he claims to believe in transparency," Singh told reporters here.
"Had he believed in transparency, he would have answered my questions," Singh said.
Charging that Kejriwal had "staged a drama" about holding a referendum before taking oath as Delhi Chief Minister, Singh wondered as to why he had not adopted the same route at the time of resigning.