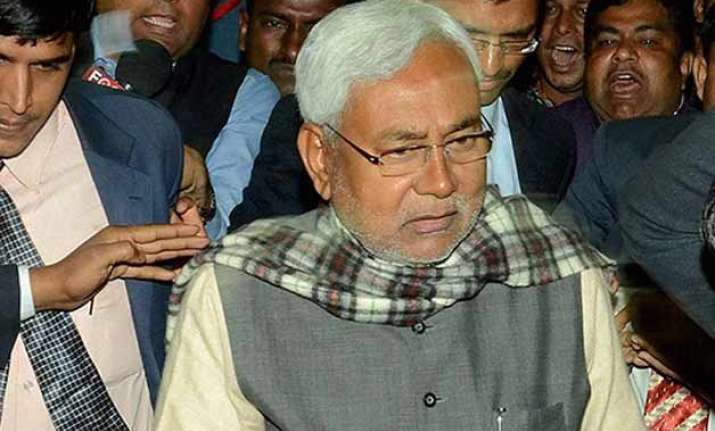 Patna: The Janata Dal (United) has suspended party MLA Sarfaraz Alam who was earlier booked on charges of allegedly abusing a couple inside the Rajdhani Express last Sunday.
The decision by the party follows a statement by Bihar Chief Minister Nitish Kumar on the matter that hinted at his possible suspension from the party. "Be it MP or MLA, nobody is bigger than law. The police has freedom to act lawfully against those breaking law," Kumar told reporters.
The CM said that the Jokihaat MLA had contacted his office on January 18 and was given time to meet "me on January 19".
"But, he didn't turn up which made it clear 'Mamala kuch hai' (there is something fishy)," he said.
Kumar said such behaviour wouldn't be tolerated and had hinted at the party initiating action against Alam. "While the police is initiating action lawfully in the matter, the party would act against him on its own," Kumar said.
Kumar later held a meeting with JD(U) President Sharad Yadav and state chief Basistha Narayan Singh. Though details of the meeting was yet to be known, JD(U) sources said it dealt with this issue besides other organisational matters.
Alam, son of RJD MP Mohammad Taslimuddin and a third-term MLA from Jokihaat in Araria district, has been summoned by police today to record his statement at GRP Patna by 5 PM. Reports from Araria said the MLA has gone traceless.
People at his residence in his village in Jokihaat and also in Araria said they were not aware of whereabouts of the MLA. Alam's mobile phone is also switched off.
Rail Superintendent of Police P N Mishra told PTI, "We have given him time till 5 PM to appear and if he does not turn up by then the police will initiate lawful action."
An FIR was lodged against the MLA last Monday with the GRP here for allegedly abusing a couple on board Guwahati-New Delhi Rajdhani Express.
(With agencies)