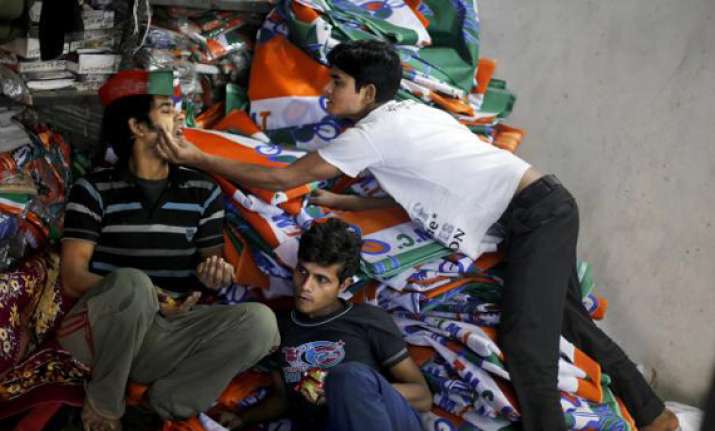 Kolkata: Its election time, but at Biren Natto's store in the Bowbazar area here, arch-rivals Trinamool Congress and CPI(M) or BJP and Congress bury their hatchets and co-exist.
Natto is among the few traders who deal with campaign material and representatives of all political parties are queueing up at their stores to stock up as campaign picks up for the coming Lok Sabha elections.
Campaign material like vinyl box posters, flex, paper posters, cut-outs, banners, flags, handbills, kites, caps and umbrellas printed with party symbols are the top draws among the parties and traders are finding it difficult to cope with the bulk orders, which they say, are still pouring in.  
"For us all political parties are same. We as individuals may have our political beliefs, but when it comes to business, all are same for us.
We charge the same for our products from every party or candidate who place orders," said Natto.