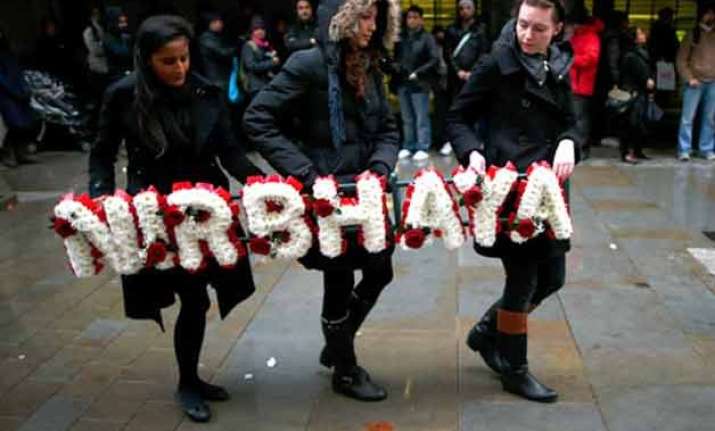 New Delhi: Government of India has taken a serious note of the telecast of controversial Nirbhaya documentary titled 'India's Daughter' by the BBC in United Kingdom.
Sources said that the government may take stern action against the BBC for airing the documentary despite its objection.
ALSO READ: Nirbhaya filmmaker appeals PM Modi to watch 'India's Daughter'
Sources confirmed that legal consultation is going on at several levels within the government and the Ministry of Home Affairs (MHA) has sought legal opinion from the Ministry of Law and Justice.
The MHA has also asked the Ministry of External Affairs to expedite all concerned aspects related to the matter.
ALSO READ: BBC telecasts controversial Nirbhaya documentary despite India's objection
The latest development came in the wake of BBC advancing its decision yesterday to telecast the documentary.

Originally, BBC had decided to show it on March 8, coinciding with International Women's Day, but suddenly decided to broadcast it even as a storm was raging in India, saying it will enable viewers to see this 'incredibly powerful documentary at the earliest opportunity'.
The documentary was aired in the United Kingdom on BBC Four at 10 pm on Wednesday.
The interview of Mukesh Singh, one of convicts of Nirbhaya gang-rape case that took place on December 16, 2012, by the British filmmaker created furore in India with Home Minister Rajnath Singh intervening and then Delhi Police registering an FIR in the shooting of the interview.
ALSO READ: No telecast of Nirbhaya documentary in India: BBC
The police registered the case under Section 509 (outraging the modesty of women) and Section 504 (intentional insult to provoke breach of trust) of the Indian Penal Code (IPC).