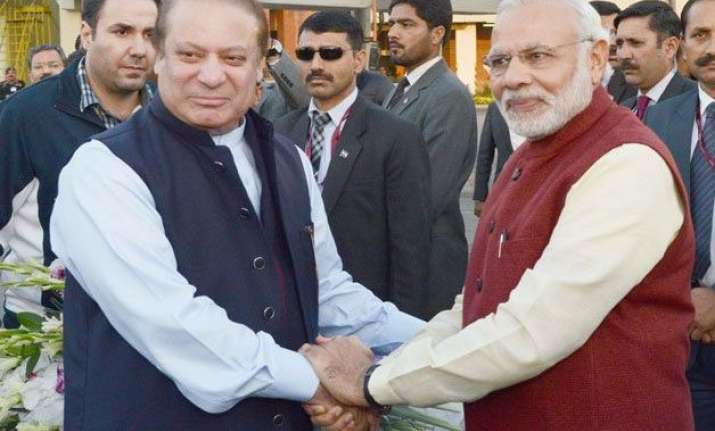 New Delhi: The Pathankot terror attack comes barely a week after PM Narendra Modi's surprise visit to Lahore in a bid to strengthen ties with neighbour Pakistan. The attack, which is suspected to have a Pakistani connection, can put Modi under a lot of pressure as the furthering of the peace process was his initiative.   
And there is good reason for him to be worried. Facts indicate that whenever Indian PM Narendra Modi and his Pakistani counterpart Nawaz Sharif have tried to normalise ties between both nations, Islamabad has allowed its soil to perpetrate attacks against New Delhi and scuttle the peace process.
This time too, defence experts say that the attack was deliberately done to disrupt the upcoming foreign secretary-level talks between India and Pakistan in Islamabad on January 15, adding that the militant organisations as well as the Pakistan Army have always opposed dialogue between the two sides.
We bring to you a chronology of events that describe how India's attempts to restore peace with Pakistan have been met with a prompt response from the neighbours, casting a shadow over Pakistan's intent and capabilities
1999: The phenomenon of derailing peace talks, in fact, has existed much before Modi came to power. When Atal Bihari Vajpayee visited Lahore on Feb 21, 1999, on an invitation by his the then Pakistani counterpart Nawaz Sharif, the two sides signed a historic peace agreement. But in May 1999, Pakistan Army Chief Pervez Musharraf overthrew the Sharif government and masterminded the Kargil War.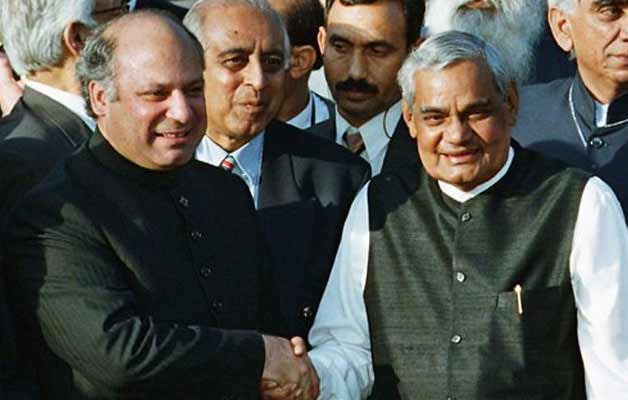 November 26, 2008: The 10-member Pakistan-based terror outfit Lashkar-e-Taiba carried out a series of 12 coordinated shooting and bombing attacks lasting four days across Mumbai. The attacks drew widespread global condemnation, killing 164 people. After this attack, the dialogue between India and Pakistan process was frozen.
May 26, 2014: Pakistan Prime Minister Nawaz Sharif visited New Delhi to attend the swearing-in ceremony of Narendra Modi government. At that time, it was decided that the foreign secretaries of the two sides will met in August to draw a roadmap to carry forward the engagements. But few days ahead of the scheduled talk, on August 18, Pakistan High Commissioner to India, Abdul Basit, met Kashmiri separatist, forcing India to annul the talks.
November 30, 2014: Indian PM Narendra Modi and his Pakistani counterpart met in Kathmandu on the sidelines of the SAARC Summit. Media reports claimed that the two leaders had an hour-long meeting.
November 27, 2014: Ahead of PM Modi's election rally in Udhampur and Poonch, terrorists infiltrated into Arnia sector with the motive to disrupt the PM's public meeting. The security forces gunned down all 4 fidayeens in the encounter. The incident had also claimed the lives of 3 soldiers and 3 civilians.
December 5, 2014: Three-days ahead of PM Modi's visit to Srinagar and Anantnag, 11 jawans were killed in series of grenade attacks by terrorists.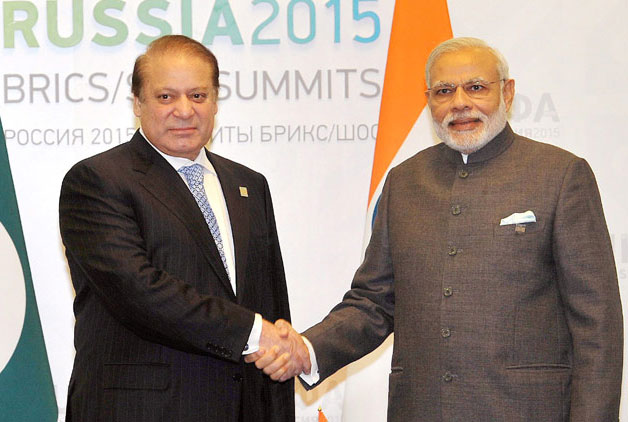 July 10, 2015: On the sidelines of the SCO Summit in Ufa, Modi and Sharif made a commitment to restart the dialogue process. In a joint statement after the meeting, Foreign Secretaries S Jaishankar and Aizaz Chowdhury announced that National Security Advisers Ajit Doval and Sartaj Aziz will meet in New Delhi. But on July 17, three Pakistani terrorists attacked a bus and police station in Gurdaspur killing seven Indian nationals.
August 5, 2015: Two LeT armed terrorists attacked a BSF convoy in Udhampur. One terrorist, identified as Mohammad Naved - a Pakistani national, was caught alive while the other one was killed.
August 22, 2015: In a blow to efforts to normalise their ties, Pakistan NSA Sartaz Aziz cancelled his visit to New Delhi alleging India's refusal to allow meeting with Kashmiri separatists.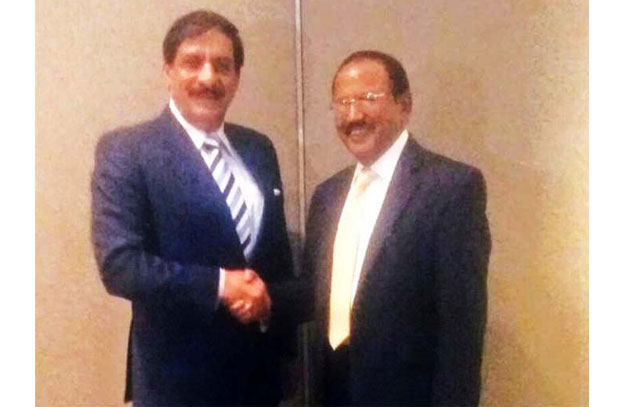 August 27, 2015: One of the five terrorists who had infiltrated into Kashmir was caught alive by the security forces. The 22-year-old nabbed terrorist, identified as Sajjad Ahmed, was from Muzaffargarh region of Pakistan.
November 30, 2015: On the sidelines of the Climate Change Conference in Paris, Modi and Sharif once again decided to resume the talks. Following this, in the first week of December, Indian and Pakistani NSA-led delegations met in Bangkok. In a joint press release announcing the meeting, the MEA said the discussions covered peace and security, terrorism, Jammu and Kashmir, and other issues, including tranquillity along the LoC.
December 8, 2015: External Affairs Minister Sushma Swaraj headed to Pakistan to attend the annual Heart of Asia conference. She met Sartaz Aziz and their talks were focused on the resumption of the composite dialogue process. At that time, Aziz had said that the deadlock in Indo-Pak ties has eased to some extent. Swaraj had also met Sharif.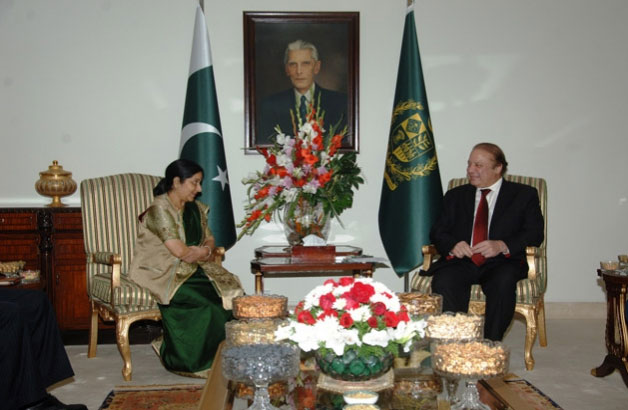 December 25, 2015: PM Modi surprised everyone by announcing that he will visit Nawaz Sharif in Lahore on way to New Delhi from Kabul. The brief meeting between the two leaders was not only welcomed by the two neighboring nations but also the world media praised India's effort to normalize its ties with Pakistan. The two leaders discussed modalities of bilateral comprehensive dialogue and announced that foreign secretaries will meet on January15 to draw a roadmap to carry forward the talks.