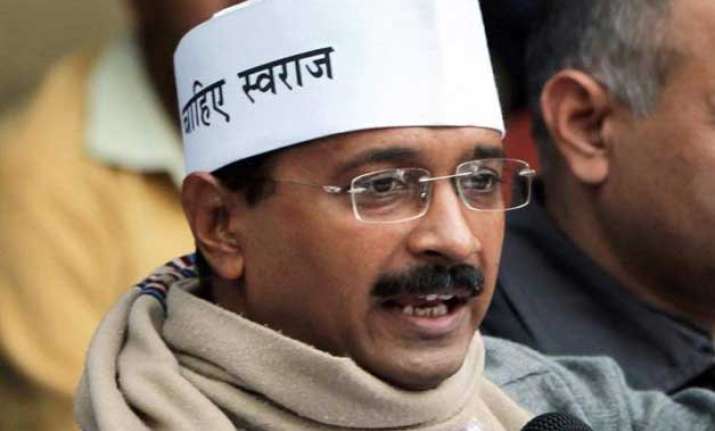 New Delhi: The Delhi Dialogue Commission (DDC), an advisory body for the city government, today decided to form 20 task-force groups on various issues like women's security, water, electricity, pollution and unauthorised colonies, among others.
A nine-member panel for DDC headed by Chief Minister Arvind Kejriwal was set up on Feb. 27 to implement the 70 promises made by Aam Aadmi Party in its election manifesto.  The body today held its first meeting which was chaired by Kejriwal at Delhi Secretariat.
Ashish Khaitan, the vice-chairman of DDC, said that each task-force group is to be headed by a convener and will have various members to provide advice on ways to implement the AAP government's vision for the city.
MLAs and experts from different fields can also become the members of these groups of DDC, whose office will be located in the Satya Niketan area of south Delhi.  "Each task-force group will work on their respective subjects and give suggestions to DDC... These suggestions will later be implemented by the government," Khaitan told a press conference here.
He said that task groups will be formed to cover areas like women's security, government on mobile, wi-fi, CCTV, clean drinking water, electricity, good governance, clean-up of the Yamuna, cleaning of Delhi, rural areas, trade and traders, pollution, traffic, unauthorised colonies, tax reforms, etc.
"The task groups will also study the best ideas already implemented in other states and foreign countries. The (task group) conveners can also hire experts and these experts will be given remuneration by the government," Khaitan added.  
Besides Kejriwal and Khaitan, other members of the DDC are deputy Chief Minister Manish Sisodia, Chief Secretary, Finance Secretary, secretary to the Chief Minister, two nominated members and a member secretary.
In its manifesto, AAP had made 70 promises ranging from building two lakh public toilets and setting up 20 new colleges to adding 30,000 more beds in Delhi hospitals.