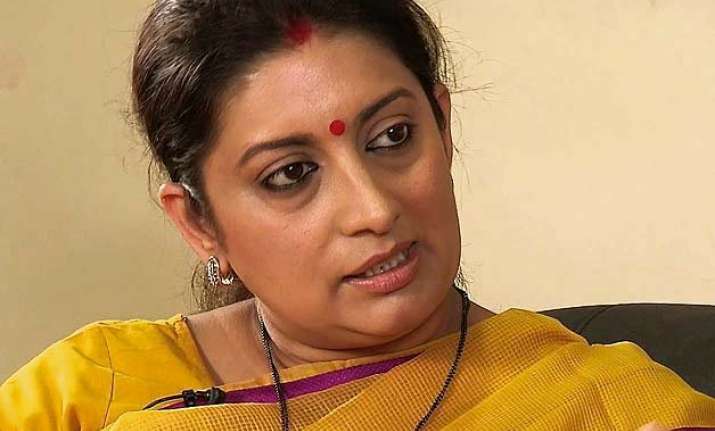 New Delhi:  With a barrage of questions from the MPs, HRD Ministry could make its stand clear on the controversial draft bill on the IIMs in the upcoming Monsoon Session of Parliament as it has been preparing its response after deliberations with Minister Smriti Irani on the issue.  
Senior ministry officials have discussed the matter and the objections of the IIMs about the bill with Irani recently "clause by clause" even as there are indications that the government is in favour of tweaking the draft legislation.
Ministry officials said they have received questions from the MPs for the ministries response to the draft bill during the Monsoon Session beginning next week.  
The bill triggered a huge outcry after the Ministry sought the the stakeholder's feedback last month.  Several IIMs, especially the older ones led by IIM Ahmadabad, had come down heavily on the government over the draft bill, saying it will not only curtail their autonomy but reduce the IIMs to a mere "operating centre", while arming the government with sweeping powers.  Faced with stiff opposition, the Ministry has been reaching out to the IIMs individually to discuss the contentious provisions.
There are indications that it could delete sub-section(1) of section 36 of the draft bill which says the "IIM Board may, with the approval of the Central government, by notification, make regulations not inconsistent with this Act and the rules made thereunder to carry out the provisions of this Act".
The IIMs also want section 35 to be removed as it was not discussed with them. Section 35 empowers the Union government, among other things, to "make rules, for carrying out the provisions of this (IIM) Act".  
"We are deeply concerned that some provisions of the bill would seriously compromise the autonomy of the institute. We believe that this is an important bill for the future of management education and therefore requires critical review to ensure an optimal balance between autonomy and accountability of the institution," IIM-Ahmadabad chairperson A M Naik had said in a letter to HRD Minister Smriti Irani.