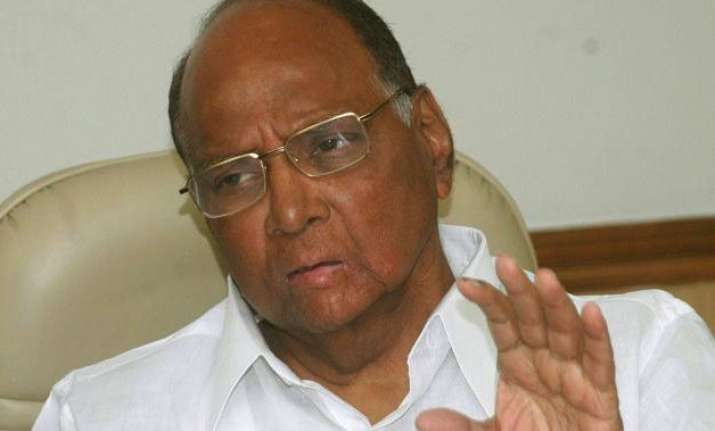 New Delhi:  The Congress, Trinamool Congress and CPI-M on Tuesday pitched for withdrawal of the NDA's land bill in a meeting called at the residence of NCP chief Sharad Pawar.
"A meeting was convened at Pawar's Delhi residence. There is an indication from all non-BJP parties that they will come together on land bill. Trinamool and CPI-M are opposing the bill extensively, whereas Shiv Sena, NCP and YSR Congress are partially opposed to it," a senior Congress leader who attended the meeting, speaking on the condition of anonymity, told IANS.
"We are opposing the bill entirely," Trinamool leader Kalyan Banerjee told IANS.
According to informer sources, Congress has moved nine amendments in Land Bill, which is currently with a joint committee of parliament headed by BJP leader S.S. Ahluwalia for detailed discussion on the provisions of the controversial legislation.
The Right to Fair Compensation and Transparency in Land Acquisition, Rehabilitation and Resettlement (Second Amendment) Bill, 2015, which has been brought by the NDA government, is being opposed by the Congress and other parties.
The committee is expected to give its report by August 5.
Shiv Sena leader Anand Rao Adsul told IANS that his party's "stand on Land Bill is very clear right from day one. We are opposing it, we have opposed it openly in parliament and we will oppose it even in its present form".