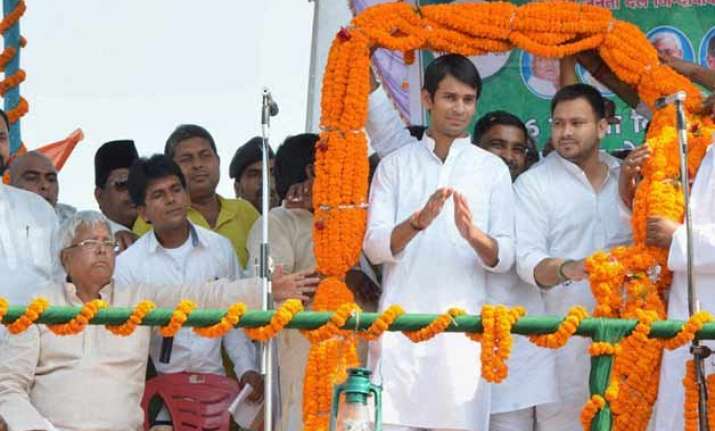 Patna: Some glaring facts have come out from the affidavits filed by the two sons of RJD president Lalu Prasad as the documents indicate that the younger son is aged one year more than his elder brother.
As per the affidavit filed by the by elder son Tej Pratap Yadav while submitting his nomination from Mahua Assembly seat in Vaishali district, his age is shown as completing 25 years.
While the affidavit filed by younger son Tejashwi Prasad Yadav shows him completing 26 years of age. He is a candidate from Raghopur assembly seat, also in Vaishali district.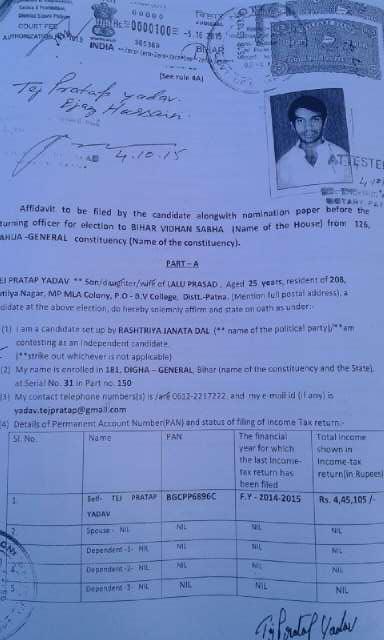 Tej Pratap Yadav filed his nomination on Monday from Mahua seat, while Tejashwi had submitted his paper on October 3.
Father Lalu Prasad was present on both the occasion.
Other details in the affidavits of two sons, making their electoral debut, shows that Tejashwi is richer than his elder sibling Tej Pratap.
Tejashwi's affidavit shows his total movable assets at Rs 1,40,93,822.23, while elder one has movable assets of Rs
1,12,25,199.90.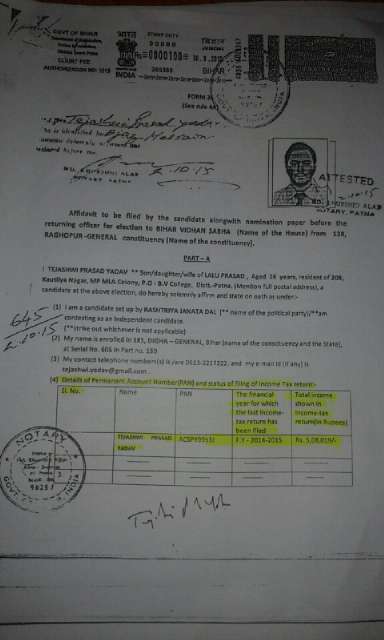 Tej Pratap has immovable assets of Rs 88,72,500 while that of his younger brother's immovable assets is Rs 91,52,500 as per the current market value.
Tej Pratap, who is an intermediate pass out, claims social work and business as his profession.
Tejashwi Yadav, who is 9th pass out from DPS R K Puram New Delhi, claims to be a cricketer, business and social work as his profession.