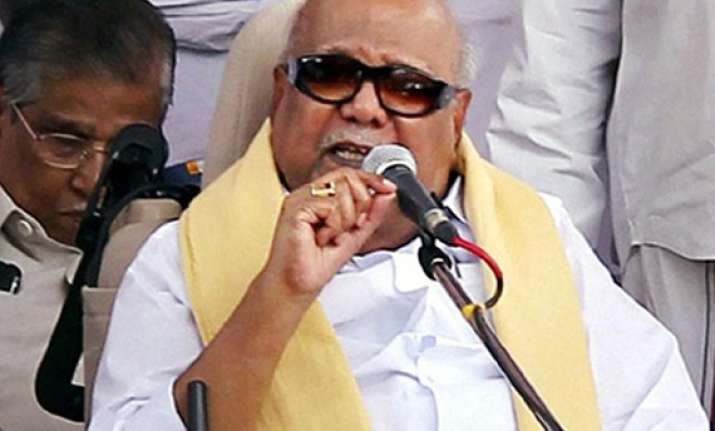 Chennai, Dec 9: Voting in favour of foreign direct investment (FDI) in retail in parliament despite voicing its opposition to the measure, the DMK Sunday asked the Tamil Nadu government to ascertain US retail chain Wal-Mart's plans here and take appropriate action.
In a statement issued here, DMK president M.Karunanidhi said there is information about Wal-Mart setting up a commercial complex at Vanagaram on the city outskirts on seven acres and a marketing office here.
Karunanidhi said there is also information that Walmart is approaching small grocers for enrolling them as its members with a promise of selling their products at low rates.
"If this news is true, then there might be entry of FDI in retail," he said.
Karunanidhi said company officials maintain that they are not in retail trade but in wholesale trade selling to retailers.
He hoped the state government would look into the veracity of the news and take necessary action.
The US retail chain has a joint venture with India's Bharti group - Bharti Wal-Mart Pvt. Ltd., operating cash and carry wholesale format stores.
The ruling AIADMK government is opposed to FDI in retail and has voted against it in parliament.
Chief Minister J.Jayalalithaa has categorically said her government will not permit FDI in retail sector in Tamil Nadu.