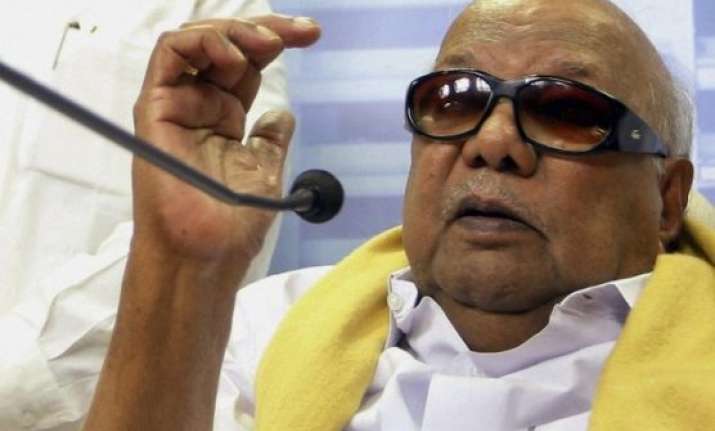 Chennai: Condemning the reported threats to MDMK leader Vaiko over his criticism of Narendra Modi, DMK today said BJP leaders from Tamil Nadu should apprise the Prime Minister about the mood against Sri Lankan President Mahinda Rajapakse in the state.
"Rather than hitting out at those who criticise the Prime Minister for cosying up to Rajapakse, it would be good if Tamil Nadu BJP leaders apprised Modi about the sentiments against the Lankan President and take steps to ensure that such things do not recur," DMK President M Karunanidhi said in a statement.
Referring to Modi wishing Rajapakse another term in the coming polls in Sri Lanka, he said it was condemned by all the parties in Tamil Nadu as the head of the island nation was "responsible" for the alleged killings of Tamils.
The 91-year-old leader condemned BJP National Secretary H Raja for allegedly threatening NDA ally Vaiko by saying that "Vaiko will not be able to safely return (home) if he did not measure his words (against Modi)."
Vaiko had condemned Modi for wishing Rajapakse another term.
PMK, another NDA partner in the state, had yesterday taken offencive to BJP state unit President Tamilisai Soundararajan counselling caution by alliance partners in criticising the Prime Minister, saying he (Modi) was not above criticism.