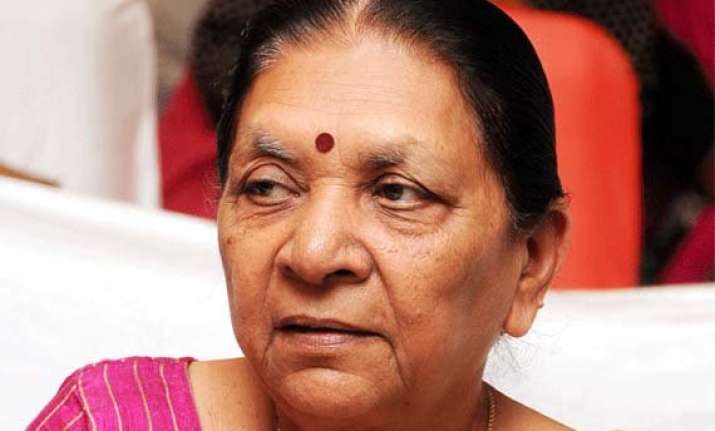 Mumbai: Gujarat Chief Minister Anandiben Patel will jump into the BJP poll campaign in Maharashtra during the weekend, a party official said here Friday.
Over the next two days, she is expected to address rallies in Dahanu, Karjat, Akola, Nashik, Thane, and Mumbai, for the Oct 15 elections.
Her Mumbai meetings shall take place in Vile Parle, Kandivali and Dahisar where significant chunks of Gujarati population are based.
Recently, Patel had courted controversy when she exhorted Mumbai industrialists to shift base to Gujarat, leading to vehement protests from various parties, including BJP's ex-ally Shiv Sena.
Read Also: Maharashtra polls: Thackeray brothers to forge post-poll alliance?
Read Also: Maharashtra polls: Narendra Modi speaking like Gujarat CM, says Raj Thackeray
Other Gujarat BJP leaders due to visit this state include Patel's cabinet ministers Bhupendrasingh Chusamsama, Ganpatsinh Vasava, Pradeepsinh Jadeja and Shanker Chaudhari, Gujarat MPs K.C. Patel, C.R. Patil, and other party officials like I.K. Jadeja and Harshad Patel.
Besides Patel, in the past few weeks, chief ministers and other senior leaders of all the BJP-ruled states in India have aggressively campaigned for the 288 assembly seats in Maharashtra.
They include Rajasthan Chief Minister Vasundhara Raje, Chhattisgarh Chief Minister Singh, Madhya Pradesh Chief Minister Shivraj Singh Chauhan, Goa Chief Minister Manohar Parikkar and now Patel.
The lion's share of the campaign is being tackled by Prime Minister Narendra Modi, followed by BJP President Amit Shah, several union cabinet ministers, and senior office-bearers, in a bid to independently come to power.