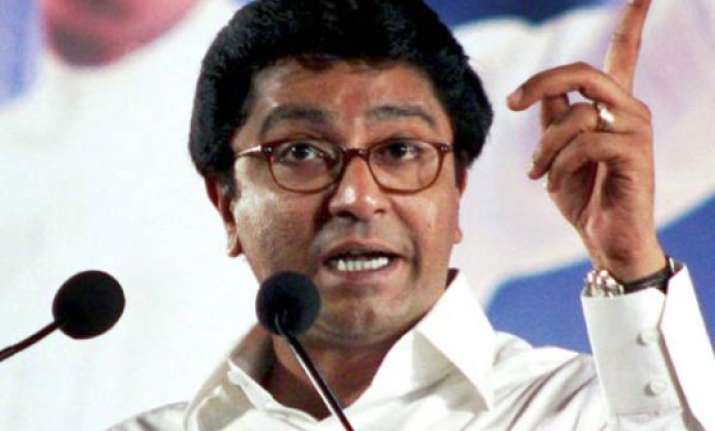 Mumbai: Maharashtra Navnirman Sena (MNS) chief Raj Thackeray on Sunday came down heavily on Prime Minister Narendra Modi and asked whether he was the Prime Minister of India or Chief Minister Gujarat.
He also questioned US President Barack Obama's move to greet Modi in Gujarati language when the latter had arrived the White House to hold talks with the US administration.
"I was the first person to support Narendra Modi for his prime ministerial bid. I had thought he would change.... but he is not willing to talk of anything else but Gujarat. I appreciate Narendra Modi's hard work in Gujarat... I also felt proud of his US visit. But what kind of message he is trying to send?" he said.
Read Also: Maharashtra Polls: Anandiben Patel to jump into the BJP poll campaign
"The world should know him as the Prime Minister India," he added.
The MNS chief also raised questions on government's decision to of starting a high speed train service from Mumbai to Ahmedabad.
"Why will a Marathi person go to Ahmedabad? What is the hidden agenda behind starting such a service? Even after becoming Prime Minister of India, he behaves like Gujarat chief minister," he said.
Assembly elections in Maharashtra is slated to be held in a single phase on October 15 whereas counting of votes will be done on October 19.