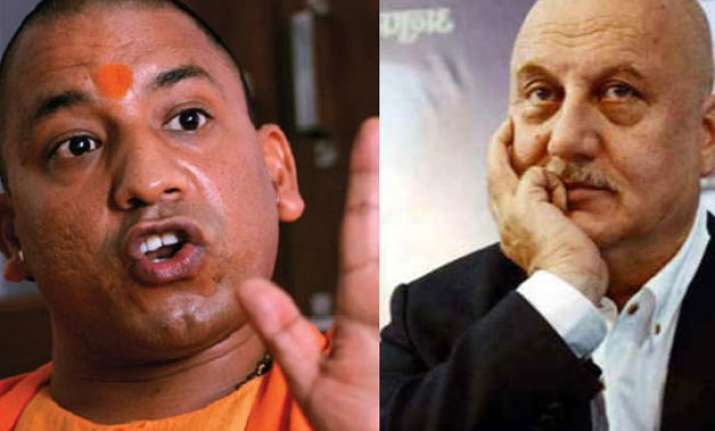 Gorakhpur: Firebrand BJP leader Yogi Adityanath on Tuesday lashed out at Bollywood actor Anupam Kher for his remark that 'Adityanath and Sadhvi Prachi speak nonsense and should be thrown out of the party'.
"Everyone knows about the character of a villain. Kher is not only a reel life villain, but also in real life. I don't want to say anything more on his statement made in Kolkata," the Gorakhpur MP said.
The reaction came two days after Anupam Kher, during a discussion on 'growing intolerance' on Sunday said, "Adityanath and Sadhvi Prachi, who speak nonsense, should be thrown out of BJP and put behind bars."   
Yogi Adityanath and Sadhvi Prachi have earlier made controversial statements against minority communities.
In a press conference, Adityanath had compared Bollywood actor Shahrukh Khan to the 2008 Mumbai terror attack mastermind, Hafiz Saeed and said that there is no difference in the language of Shahrukh and Hafiz Saeed.