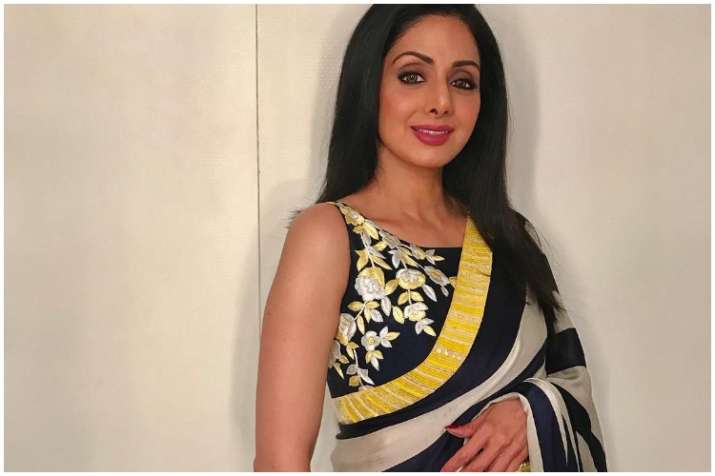 Maharashtra Navnirman Sena (MNS) chief Raj Thackeray on Sunday questioned the state funeral accorded to Bollywood icon Sridevi recently and alleged that media attention given to her demise was a ruse to divert attention from multi-million PNB-Nirav Modi scam. 
Addressing party workers at a rally at Shivaji Park in central Mumbai, Thackeray said, "Sridevi was a great actor, but what did she do for the country that her body was wrapped in the tricolour?"
The media might have covered her funeral extensively at the government's behest to divert the people's attention from the Nirav Modi-Punjab National Bank scam, he said.
Thackeray alleged that the media was under tremendous pressure from the BJP-led government.
Nirav Modi was the talk of the town, then issue of Sridevi came in. This was brought to change the issue. When a person like Sridevi dies, you wrap her in Tri-color & you say you did that because she was a Padma Shri. It was all fault of the Maharashtra government: Raj Thackeray pic.twitter.com/b8z8U17559

— ANI (@ANI) March 19, 2018
The MNS chief also said films like "Toilet Ek Prem Katha" and "Padman" were a covert propaganda for government schemes.
Bollywood actor Akshay Kumar, who starred in both the films, was trying to follow the footsteps of Manoj Kumar, an actor who was popularly known as "Bharat Kumar", he added.
"But Akshay Kumar is not even an Indian citizen. He holds a Canadian passport and Wikipedia describes him as an Indian-born Canadian actor," Thackeray said.
 
Taking potshots at Maharashtra Chief Minister Devendra Fadnavis, who recently featured in a video song about river conservation, the MNS chief said, "There are so many problems in the state, but apparently the CM is busy singing songs."
The firebrand leader also took potshots at the Modi government. All opposition parties should come together to get rid of the BJP-led NDA government to ensure a "Modi-mukt Bharat", he said, while reminding the audience of the BJP's "Congress-mukt Bharat" slogan.
Also read | MNS chief Raj Thackeray calls for 'Modi-mukt Bharat' by 2019
"India got its first independence in 1947, second in 1977 (after the post-Emergency election) and 2019 can bring a third independence if India becomes Modi-mukt," the MNS chief said.
If the Modi government was ousted and an inquiry was ordered into demonetisation, it (the note ban) might turn out to be the biggest scam in the country since 1947, he said.
"The Babri Masjid demolition case is in the Supreme Court and it will be deliberately discussed in the coming days to instigate communal riots," he claimed.
"The Ram mandir should be built, but it should not be used as an election plank to divide the society and win votes," he said.
Taking a dig at Modi's foreign tours, Thackeray said the prime minister was apparently visiting those countries to get "flour for pakoda" as the visits had not fetched any investments.
(With inputs from PTI)
Watch video: Raj Thackeray questions state funeral given to actress