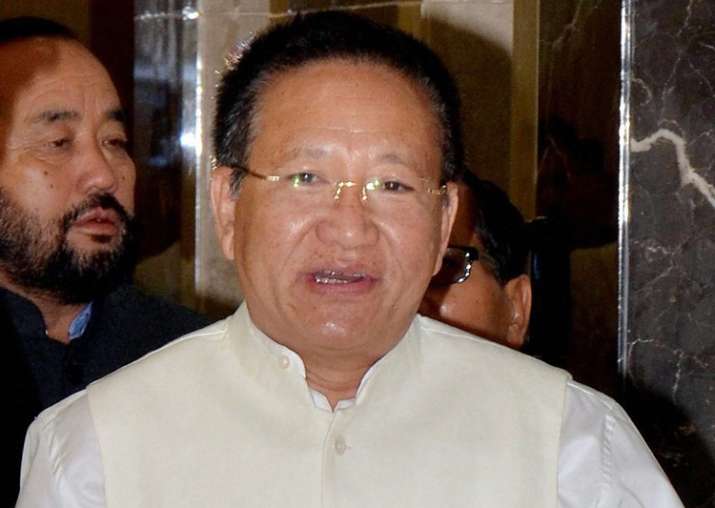 Nagaland Chief Minister TR Zeliang today won the trust vote in the assembly with a comfortable margin, two days after he replaced Shurhozelie Liezietsu, capping a week of dramatic developments in the state. He secured 47 of 59 votes in the House which included 36 of the NPF, four of the BJP and seven from the Independents, Speaker Imtiwapang Aier said. 
Former chief minister Liezietsu bagged 11 votes - 10 from the NPF and one Independent, the Speaker said. He was not present in the Assembly as he is not a member. Before the Speaker put the motion to vote, a discussion was held where seven out of the 11 legislators supporting Liezietsu lamenting his dismissal saying it was "unconstitutional". 
They also sought clarification on the Speaker's action in rejecting the candidature of MLA Kiyaneilie Peseyie as chief whip of the NPF party while accepting Zeliang's appointment as the chief whip. 
After winning the trust vote, Zeliang told PTI that the council of Cabinet ministers and parliamentary secretaries would be chosen next week. 
He expressed confidence that he would provide a stable government and complete the remaining seven months before the next state general elections in 2018. 
Zeliang was sworn in on Wednesday replacing Liezietsu, who was dismissed from office by Governor PB Acharya. Liezietsu and his supporters failed to turn up in the Assembly to face the floor test.