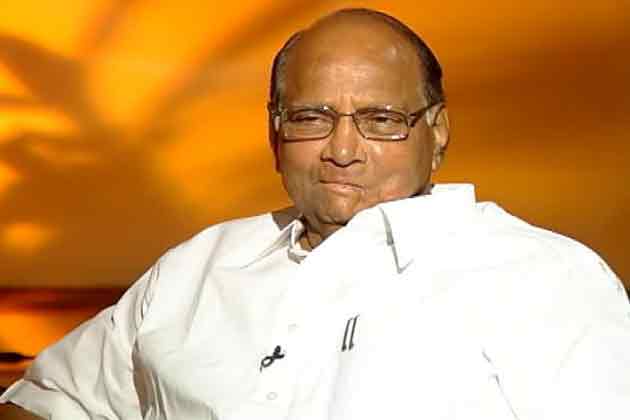 Veteran politician and former Union Agriculture minister Sharad Pawar has dedicated his Padma Vibhushan award to the farmers of the country.
In a series of tweets, Sharad Pawar, a former Maharashtra Chief Minister who is presently the President of the Nationalist Congress Party (NCP), also thanked the farmers for making the country self reliant in food production.
"Thank you very much for conferring me with the 'Padma Vibhushan' award," Pawar tweeted. 
"I dedicate this award to farmers whose relentless toil made this nation self reliant in food production," he added. 
President Pranab Mukherjee named 89 people for the country's top civilian awards, including seven Padma Vibhushan, seven Padma Bhushan and 75 Padma Shri awards, on the occasion of the country's 68th Republic Day.
Pawar also thanked the people of Maharshtra's Latur, Osmanabad and Mumbai who showed indomitable spirit during distress. 
"I salute my voters who consistently and continuously showed faith in me for 50 years," Pawar said.
"And also to the administrative machinery for their untiring efforts in bringing normalcy at all the locations," he added.