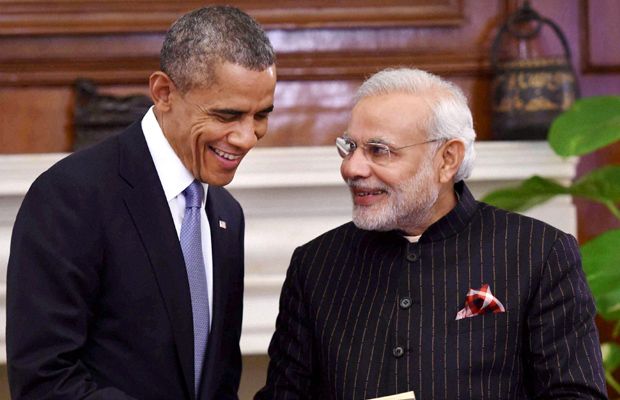 The monogrammed suit that Prime Minister Narendra Modi wore during his meeting with visiting US President Barack Obama at Hyderabad House in New Delhi on Republic Day last year has entered the Guinness Book as "World's most expensive suit sold".
After a controversy erupted over the Prime Minister wearing such a costly suit which had 'Narendra Damodardas Modi' monogrammed as pinstripes, PM Modi decided to auction it and hand over the proceeds to the Namami Gange fund, a central government project to clean the river Ganga .
According to some media reports, the suit was originally worth   Rs 11 lakh and it was gifted to PM Narendra Modi by Ramesh Virmani, a businessman, on the occasion of his son's wedding which coincided with Barack Obama's India visit.
The opposition parties termed PM Modi as 'narcissist' and 'self-obsessed' for wearing such an expensive suit with his name monogrammed on it.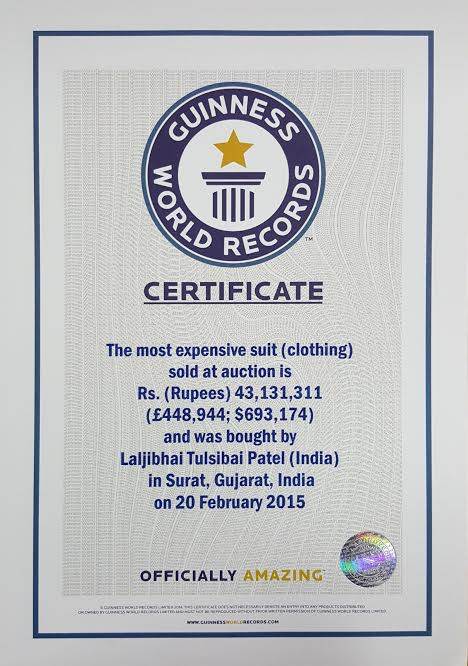 Congress vice-president Rahul Gandhi went to the extent of accusing Narendra Modi of heading a "suit-boot ki sarkar".
On 20 February, 2015, the suit was bought by Surat diamond baron and private airline owner Laljibhai Patel for Rs. 43,131,311 at an auction in Gujarat.
"I always wanted to do something in the interest of country. This event gave me a chance to do something in the interest of the nation. I never thought this incredible suit will come to me, " Laljibhai Patel had said after buying this suit.