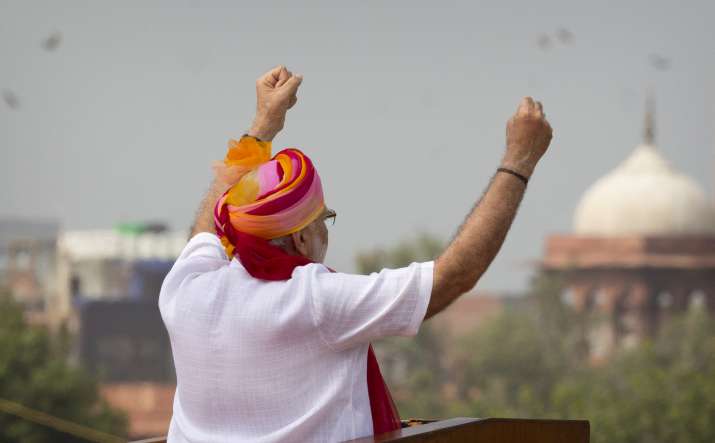 Some senior bureaucrats warned Prime Minister Narendra Modi against mentioning about Balochistan while preparing last week's annual Independence Day address.
According to the Reuters, in early August the politicians in the room got angry by the Pakistan's trouble-making policy in Kashmir and so did the PM, told a senior official who was part of that high level meeting.
Speaking on the condition of secrecy of the sensitive meeting an official said, "The bureaucrats suggested that talking about Balochistan is a good idea but may be the Independence Day speech was not a good platform for it."
However, the official also reported that these ideas were "rejected" by the Defence Minister Manohar Parrikar, while Home Minister Rajnath Singh "supported him (Parrikar) by saying we should do everything to silence Pakistan."
PM Modi on 15 August came out openly in support of "freedom" for Balochistan and "Pakistan occupied Kashmir".
"I want to speak a bit about the people in Balochistan, Gilgit, Baltistan, and Pakistan-occupied Kashmir," the Prime Minister said in his Independence Day speech from the Red Fort.
"The world is watching. People of Balochistan, Gilgit and Pakistan-occupied Kashmir have thanked me a lot in the past few days," Modi said. "I am grateful to them."
He said the way people from these Pakistani regions "wished me well, gives me great joy".
An official present at the session was quoted by saying, that at the August meeting, Defence Minister Manohar Parrikar also allegedly said that PM Modi would be highlighting China's role in unrest in the region by raising Balochistan issue.
According to the two senior Indian officials unnamed by Reuters, PM Modi has become frustrated with Pakistan's latest attempt to take its complaint about Kashmir to the United Nations.
One of the BJP's officials said, "Dealing with militancy is our internal issue and we will not tolerate any other country's interference," claims Reuters.