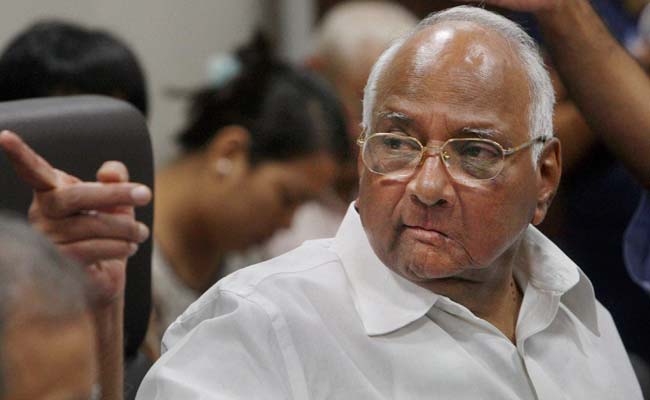 Mumbai: In an apparent dig aimed at Prime Minister Narendra Modi, Shiv Sena president Uddhav Thackeray today wondered if conferment of Padma Vibhushan on NCP chief Sharad Pawar was a "Gurudakshina."
Modi had once said that Pawar had helped him in his initial days of politics. 
The central government had yesterday announced Padma Vibhushan, the country's second highest civilian honour for Nationalist Congress Party (NCP) founder and former Union Minister Pawar besides six others. 
"I am wondering if it is given as part of 'Gurudakshina'(offering to one's mentor). Is 'Dakshina' given in the form of awards also?" questioned Uddhav while addressing party workers in suburban Goregoan. 
During an event at Vasantdada Sugar Institute (VSI), an autonomous cane growers' body headed by Pawar, in November last year, Modi had said the Maratha strongman had helped him when he started out in politics. 
Thackeray also said, "I am happy that Appasaheb (Dharmadhikari) was also given Padma award. It is as if that somebody from my own family has been awarded." 
On December 24 last year, Modi and Pawar had also shared the stage for the foundation laying for the Pune Metro in Pune. 
Interestingly, Shiv Sena leader and Rajya Sabha MP Sanjay Raut had hailed the Centre's move to bestow the honour on Pawar, a former Maharashtra Chief Minister. 
"Despite we having political rivalry with him, he is the tallest and the best leader in the co-operative movement and a great agriculturalist," Raut had said. 
Spiritual leader Appasaheb Dharmadhikari was selected for the Padma Shri award by the Centre.
(With PTI inputs)