Follow us on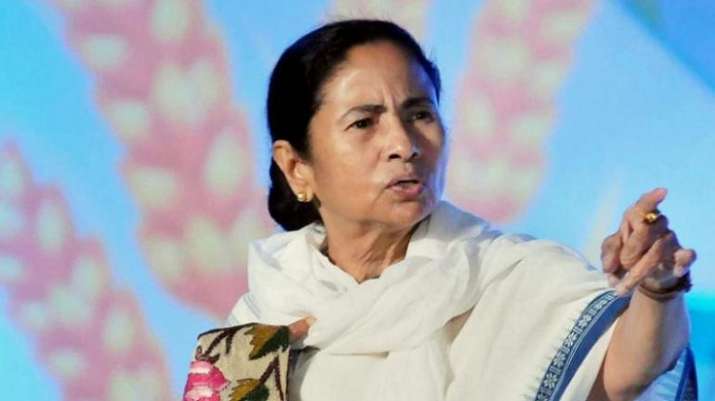 West Bengal Chief Minister Mamata Banerjee is not your run-of-the-mill political leader who would take a jibe, insult or remark sitting down. A follower of Maa Kaali, Mamata has no 'mamata' (read: love or affection) for naysayers, or so is proved by her irrational, rather bizarre, behaviour these days.
Let's accept it -- the entire nation was baffled by the Bharatiya Janata Party's (BJP) historic victory in the 17th Lok Sabha. Hundreds of people sat rapt in attention, and some in tension, as the results poured in on May 23.
In the recently concluded Lok Sabha polls, the BJP made inroads into Mamata Banerjee's pocket-borough by winning 18 of 42 seats. Her surprise, by that measure, is no exception.
Her reactions are.
Mamata Banerjee has made sure everyone notices her frustration -- from the media to the watchman who guards the BJP office she broke in to.
You read that right.
According to an India Today report, Mamata, on May 30, broke open a BJP office in Naihati area of North 24 Parganas district and painted her party's name -- All India Trinamool Congress -- and symbol on the office's saffron wall.
The Trinamool Congress has claimed it was their office which was captured by supporters of the newly elected BJP MP Arjun Singh, who had won from Barrackpore after defeating TMC candidate Dinesh Trivedi.
During the same visit, the India Today report said, Mamata Banerjee also reprimanded people chanting 'Jai Shri Ram' slogans near her convoy.
"They are criminals and were abusing me. They are not from Bengal," Mamata Banerjee said. 
The TMC chief had even slammed the BJP in a Facebook post, accusing it of using the religious slogan as their party slogan.
"Jai Sia Ram, Jai Ram ji ki, Ram Naam Satya hai etc. have religious and social connotations. We respect these sentiments. But BJP is using religious slogan Jai Sri Ram as their party slogan in a misconceived manner by way of mixing religion with politics," she said in her post.
Mamata also accused the BJP of trying to spread the ideology of hatred through a section of the media.
"The so-called BJP media and so-called fake video, fake news, misinformation and disinformation to create confusion and to suppress truth and reality," she wrote.
But the BJP is not known to maintain silence over continuous verbal attacks. In response, and we cannot say if it was well-meaning, the BJP announced it would send 10 lakh postcards with "Jai Shri Ram" written on them to her.
The cards would be sent to Mamata Banerjee as she was rattled by the presence of the BJP in the state, Babul Supriyo, BJP MP from Asansol, said. 
"Her behaviour is 'abnormal and bizarre'," he added.
Abnormal and bizarre? Her gifting idea to Prime Minister Narendra Modi totally was.
When PM Modi, in a non-political interaction with Bollywood actor Akshay Kumar, said Mamata "didi" sent him kurtas and Bengali sweatmeat every year, the latter was prompt to retort that she would now send sweatmeat made of mud and mortar to him.
PM Modi, in response, told India TV Editor-in-Chief and Chairman Rajat Sharma it would be an honour to receive anything made of Bengal "ki talented mitti".
ALSO READ | 'Mera saubhagya': PM Modi on Mamata Banerjee's 'mitti ke laddoo' gifting idea
PM Modi: 1
Mamata Banerjee: 0
Mamata even wanted to give PM Modi "a tight slap of democracy".
ALSO READ | Mamata Banerjee says she wants to 'give Modi a tight slap of democracy'
The anger and frustration probably comes from the fact that Mamata single-handedly had spearheaded the anti-BJP movement at the Centre. She organised and emceed a rally in January, 2019 at Kolkata parade ground.
Leaders from as many as 22 Opposition parties were a part of this mega rally -- which ultimately (and as the results yelled) provided no impetus to the gathbandhan.
So, we do understand the anger. But even Congress chief Rahul Gandhi has been handling his party's crushing defeat with full dignity -- and like a boss.
Rahul did not play the blame game, accepted his defeat and swiftly moved on -- all this on national television.
And all this when he lost his family bastion to the BJP.
Toh Mamata didi, aapko gussa kyun aata hai?