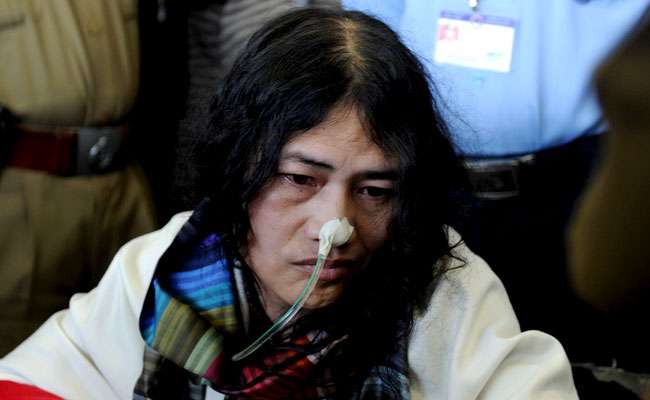 Irom Sharmila, Manipur's "Iron Lady", today launched her own political party in Imphal. The name of her new party is "People's Resurgence Justice Alliance".
After breaking her 16-year long fast in August this year, Irom Sharmila had expressed her desire to contest next year's Assembly elections in the state and take over as the Chief Minister of Manipur.
Interestingly, Irom Sharmila had met Delhi Chief Minister Arvind Kejriwal last month and sought his advice on how to defeat "major political parties" in her state.
She also expressed her desire to meet Prime Minister Narendra Modi and seek his advice on politics.
On August 9, 2016, Irom Sharmila broke her 16-year-old hunger strike demanding repeal of the Armed Forces Special Power Act (AFSPA) and said that she would now fight this battle politically by floating her own political party.