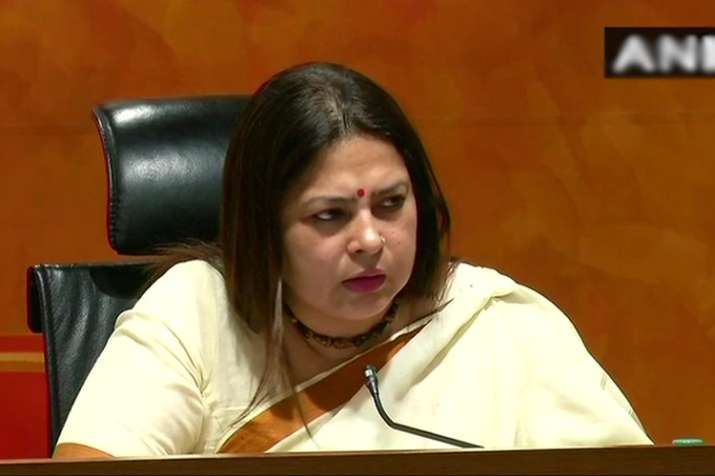 Facing flak over Kathua and Unnao rape cases, the BJP today said those accused should be given a stringent punishment and claimed that the police acted quickly in both the matters.
BJP spokesperson Meenakshi Lekhi defended the two party's ministers, who had joined a rally against the police probe in the Kathua rape and murder case, claiming that they were "misled" into attending the protest.
In a press conference, Lekhi also accused the opposition parties of doing dangerous politics over these incidents.
She said Bar Association of Jammu president B S Slathia, who spearheaded the protest in Kathua, was Congress leader Ghulam Nabi Azad's polling agent in the 2014 Lok Sabha polls.
"Crimes were committed against the women in 1984 riots as well. But, no candlelight march was led on that issue. The pick-and-choose policy has to stop. They are playing politics over the issues," Lekhi said.
"You see their plan, first they shout 'minority minority', then 'Dalit Dalit', and now 'women women' and then try to somehow fix blame of state issues on the Centre. All this while ignoring the strict action being taken by state governments," she added.
Lekhi also claimed that these two incidents were selectively highlighted to target the BJP and said that a similar case of rape and murder of a minor girl in Assam had happened, but it never got the prominence that the Kathua and Unnao cases have got.
An eight-year-old girl from the nomadic Bakerwal Muslim community disappeared near her house on January 10 in Jammu and Kashmir's Kathua district.
A week later, her body was found in the same area.
In the Unnao case, the victim has alleged she was raped by BJP MLA Kuldeep Singh Sengar at his residence on June 4, 2017.
In February, the girl's family moved the court seeking to include the MLA's name in the rape case.
After filing of the case, the victim's father was booked by the police under the Arms Act on April 3 this year and put in jail, where he died on April 8.
(With PTI inputs)