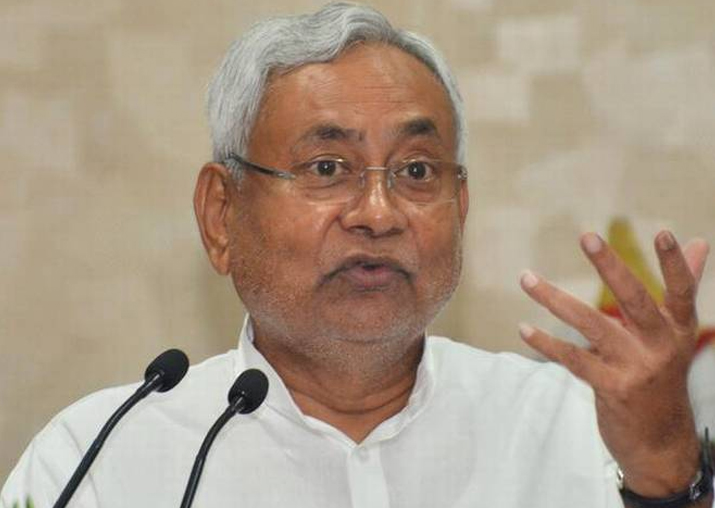 Bihar Chief Minister Nitish Kumar today said that the five-year agriculture roadmap aimed at enhancing income of farmers which was essential for improvement of state's economic situation.
"The aim of our agriculture roadmap is to increase the incomes of farmers of the state. This is necessary since for 76 per cent of our population agriculture is the source of livelihood. An improvement in their lot will automatically lead to improvement in the overall economic situation of Bihar", Kumar said here while addressing a workshop for promoting cooperative sector.
Nitish Kumar, who inaugurated schemes worth more than Rs 200 crore relating to cooperatives, said "the development of cooperative sector is essential for improvement in agriculture. Hence, it has been one of our areas of thrust in the previous two agriculture roadmaps and continues to be so in the third roadmap for 2017-22".
The Chief Minister also said "our government has been taking steps for procurement of agricultural produce which used to be a neglected aspect in the state earlier. Today, we are self-sufficient in foodgrain production and even achieving surplus growth. The government is, therefore, making all efforts to ensure that the farmers get adequate value for their produce".
Hailing the role played by PACS (Primary Agriculture Credit Societies), the Chief Minister said "over the past one decade, the number of PACS in the state has risen from 37 lakhs to 1.16 crore and, more importantly, the number of women has shot up from only two lakhs to 36 lakhs. We were the first state to have involved PACS in procurement process".
Kumar also said "the government is working in the direction of ensuring that rate of interest for loans given by cooperative banks for procurement purpose is reduced".
"We will also provide special assistance to farmers who take up organic farming. This will be in line with our policy to build an organic farming corridor along the banks of the Ganges".