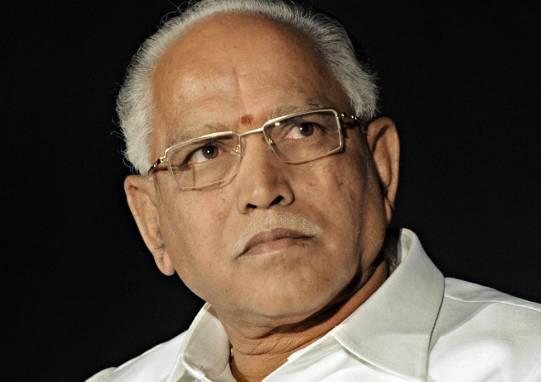 The Bharatiya Janata Party (BJP) has decided not to attend the  all-party meeting called by Karnataka Chief Minister Siddaramaih to discuss the future course of action on Cauvery row.
The BJP has asked the state government to call the Assembly session immediately to discuss the issue.
"I have already spoken to Jagadish Shettar, Ananth Kumar, Sadananda Gowda, we have decided not to attend any meeting called by the Chief Minister on the Cauvery issue," State BJP Chief Yeddyurappa told reporters in Shivamogga.
"Immediately Assembly session should be called where the issue should be discussed in detail, the decision taken there should be informed to the Supreme Court," he said.
"Despite calling cabinet meeting, floor leaders meeting, all party meeting for three or four times you (government) did not take any specific decision keeping interest of farmers in mind. At least now immediately assembly session should be called and a clear decision should be taken, there by respecting the public opinion..." he added.
Karnataka will have to release 6,000 cusecs of Cauvery water per day to Tamil Nadu till 27 September, the Supreme Court had on Wednesday said while raising the 3,000 cusecs fixed by the Supervisory Committee.
A bench of Justices Dipak Misra and U U Lalit has also directed the Centre to constitute within four weeks the Cauvery Water Management Board as directed by the Cauvery Water Disputes Tribunal in its award.
Chief Minister Siddaramaih who, has termed the Supreme Court's order as "unimplementable", is currently chairing Council of Ministers meeting at Vidhana Soudha, the state secretariat to decide on the further course of action.
While JD(S) is expected to attend the all-party meeting, party's Mandya MP Puttaraju and few legislators from Cauvery basin region have said that they will resign from their posts in protest against the Supreme Court order.
Sporadic protests have continued in the river basin districts, especially Mandya, the epicentre of the Cauvery agitation since morning, where the agitators have blocked Bengaluru-Mysuru road at various places.
Government, which has appealed for peace, has made elaborate security arrangements in the city and southern districts to ensure that no untoward incidents happen.
State Reserve Police, City Armed Reserve Police, Rapid Action Force and Quick Reaction Teams have been deployed all over city, where prohibitory orders under section 144 of CrpC is in force. City police has prohibited sale of liquor and opening of bars, wine shops and pubs from 6 am on Wednesday to 1 am on Thursday in the commissionerate limits.